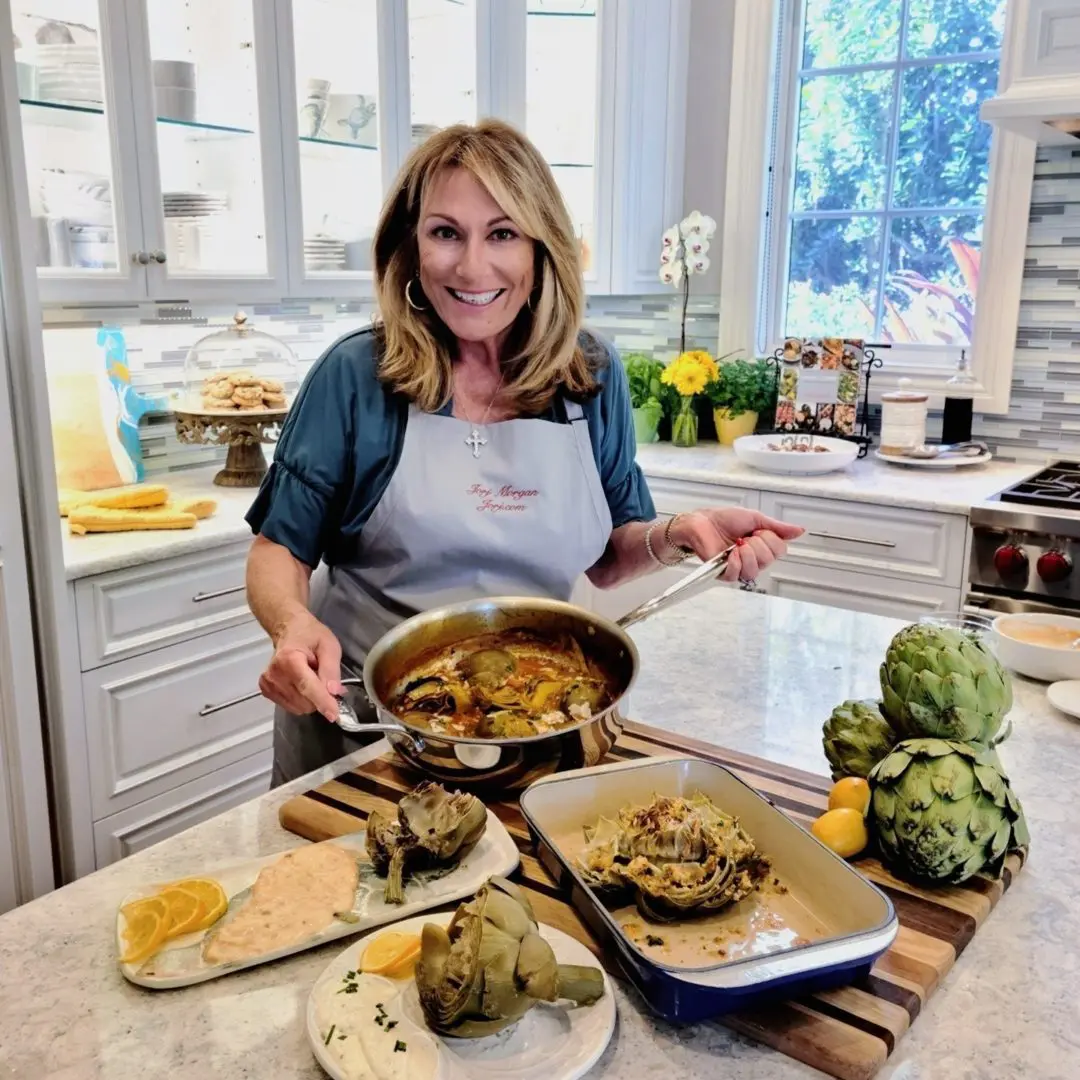 Canvas and Cuisine: The Art of the Fresh Market by Jorj Morgan and Susan Fazio
Part coffee table book, part travel log, this visually delicious, delectably readable cookbook pays tribute to what may be the world's most important treasure: fresh, locally grown food.
Canvas and Cuisine: The Art of the Fresh Market is a passport, inviting you to visualize the Italian seaside town of Positano where merchants offer baskets of produce featuring locally grown vegetables. The burst of color and depth of texture shows a zest for life. Home cooks feel the same way as the painter, plating meals for the people they love. The foodie consumes, the artist memorializes; and in this book, they come together as one hungry entity looking to be sated.
Where To Purchase
Buy "Canvas and Cuisine" off of Amazon
Download "Canvas and Cuisine" to Kindle
Purchase "Canvas and Cuisine" through Dorrance Publishing
Malaprop's Bookstore
55 Haywood Street
Asheville, North Carolina
(828) 254-6734 | www.malaprops.com
Park Road Books
4139 Park Road
Charlotte, North Carolina
(704) 525-9239 | www.parkroadbooks.com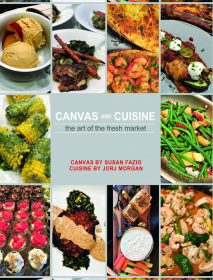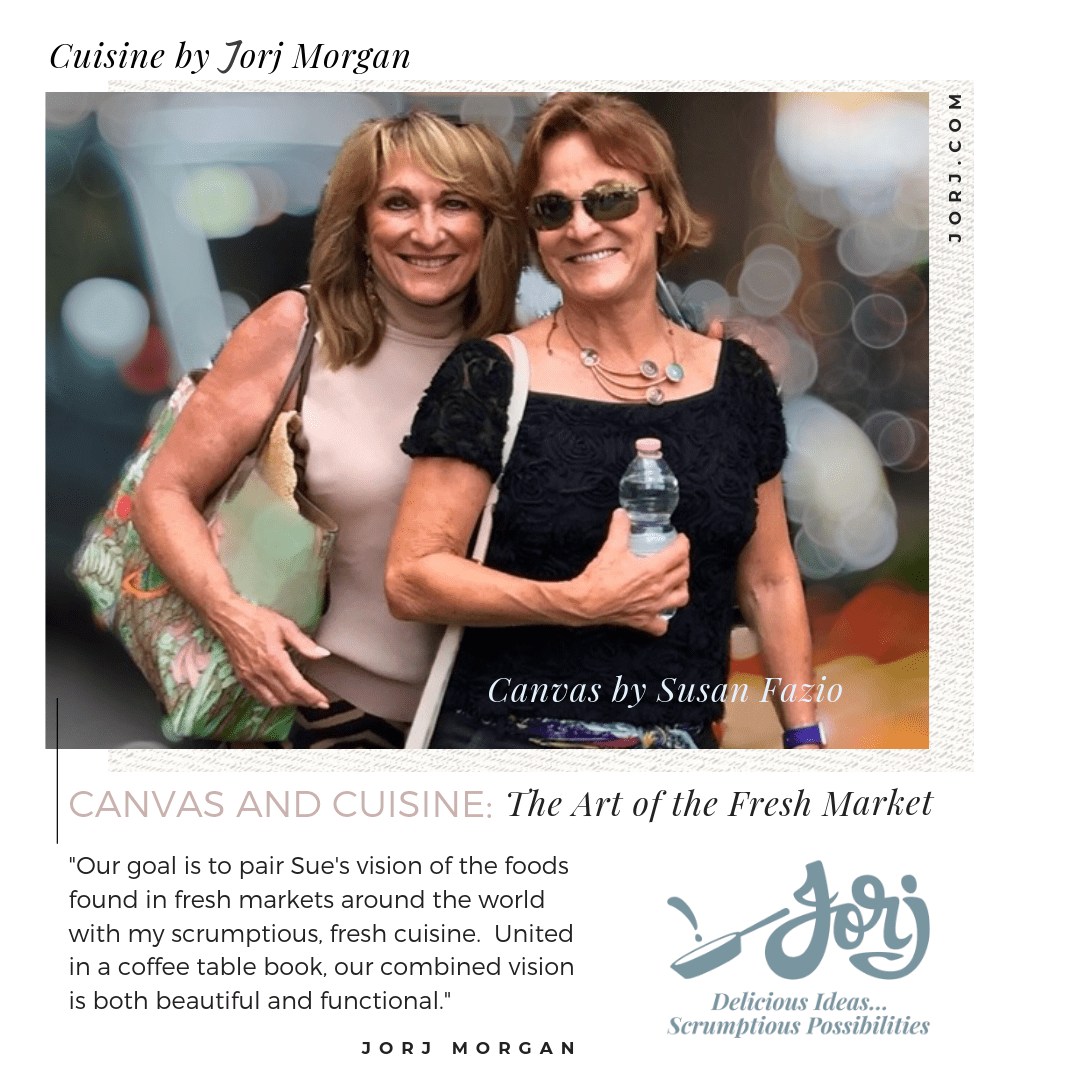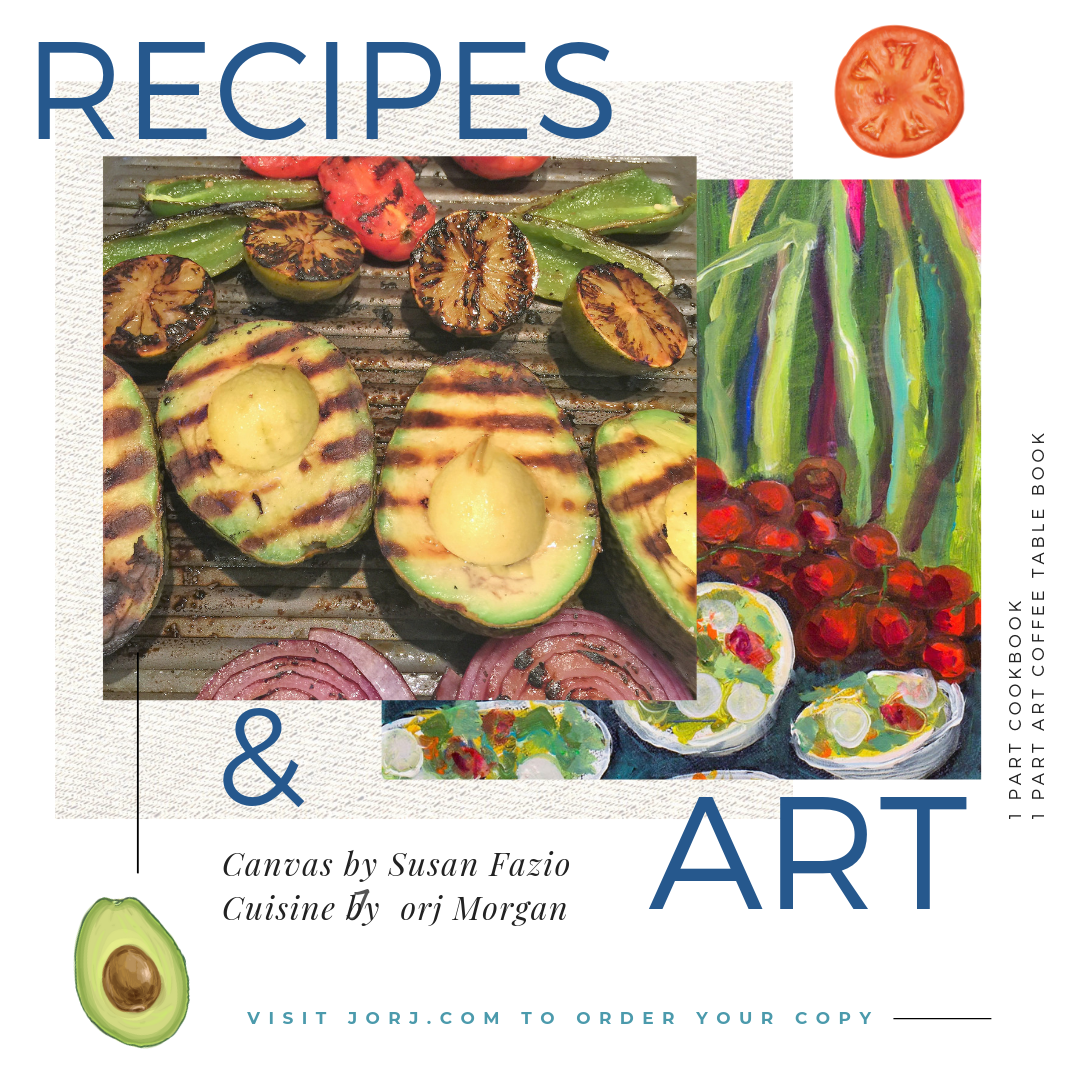 Sunday Best Dishes: A Cookbook for Passionate Cooks
Sunday is the day we relax, worship, cheer on our team, picnic, and generally share time together. Cooking is an excellent way to unwind; a passionate hobby with results that are deliciously shared with friends and family. Combining the two thoughts, Sundays are the best day to have fun in the kitchen. Whether you're perfecting your potluck dish to share with friends, picking up a family picnic for a group hike, besting your burger for your pre-game tailgate party, or working on a new skill yielding gourmet results, it's not all about food it s about how you invent it and who you share it with. What better day to begin than Sunday!
Where To Purchase
Buy "Sunday Best Dishes" off of Amazon
Download "Sunday Best Dishes" to Kindle
Purchase "Sunday Best Dishes" through Dorrance Publishing
Fresh Traditions: Classic Dishes for a Contemporary Lifestyle
Fresh Traditions: Classic Dishes for a Contemporary Lifestyle is a cookbook that blends the traditions of the past with the fast-paced schedules of today's families. Thorough, well-written, and simple-to-follow, it contains recipes for classical dishes in tandem with their contemporary counterparts. The classic recipe contains anecdotal information about the roots of the dish. Traditional preparation is explained, yet modern cooking techniques are applied. The updated recipe is mindful of new ingredients, healthy choices, and quick food preparation, while maintaining its roots within the classic dish.
Recipes are paired — classic with contemporary — allowing readers to decide which option to prepare — traditional or updated. Some days you must have Oven Fried Buttermilk Chicken; on others Southwestern Chicken Finger Salad will do just fine. Fresh Traditions offers more than 300 well-tested recipes, which are heavily supplemented with relevant information about the ingredients. Thus the recipes are generously peppered with sidebars offering cooking variations, nutritional tips, and relevant expert advice, allowing the art of cooking to be less stressful, more pleasurable, and a respite from the stress or time.
Thus, Fresh Traditions is a timely cookbook written for the foodie who wants more out of life through boundless food experiences. It is a book that celebrates a lifestyle of excellent meals balanced with a good dose of dietary common sense and filled with solutions for today's cook.
At Home in the Kitchen:
The Art of Preparing the Foods You Love to Eat
At Home in the Kitchen is a fresh, new approach to cooking. Supported by an interactive Web site, the book is the first of what is sure to be a popular new way of helping busy working women, particularly executives — who have very little time available for planning and executing complicated, exotic dishes — to prepare excellent meals every day. Having designed the book to take the mystique out of cooking, Jorj Morgan encourages readers to embrace cooking at home as a form of personal and group entertainment.
At Home Entertaining: The Art of Hosting a Party with Style and Panache
At Home Entertaining is a comprehensive guide to hosting parties with style, panache, confidence, and ease. A menu cookbook and party planner, it offers forty-six complete party plans and more than 250 recipes. Included are parties for two, laid-back gatherings for six, guilt-free parties for eight, or really fussy festivities for a crowd.
Each of the parties outlined in this book comes complete with an easy-to-follow party plan that addresses every aspect of hosting a fun-filled event. Included with each party are such topics as party backdrop, party mood, over-the-top suggestions, shortcuts, place settings, and a party organizing countdown.
The Complete Idiot's Guide to Good Fat, Good Carb Meals
Not all carbs and fats are created equal. Emphasizing the benefits of a diet rich in complex carbohydrates, monounsaturated fats, and Omega-3 fatty acids, this comprehensive guide offers readers more than 300 recipes that tantalize the taste buds—from appetizers to desserts and everything in between. The recipes are designed to help readers lose weight without feeling deprived or experiencing the cravings that so often come with low-carb and low-fat diets.
Gorgeous: A Lifestyle Enhancement Guide
"Gorgeous: The Sum of All Your Glorious Parts" has been written by a team of experts, a world-renowned scientist, a food expert, and an Olympic medal-winning athlete to coordinate all the elements that make up a glorious lifestyle. It is filled with information about the science of good health and beauty, food tips and recipes that promote wellness, and tips for stress-reducing exercise and relaxation techniques that builds on good science and good food. All of it is designed to help today's women make the most of their minds and bodies to create a wonderful life.