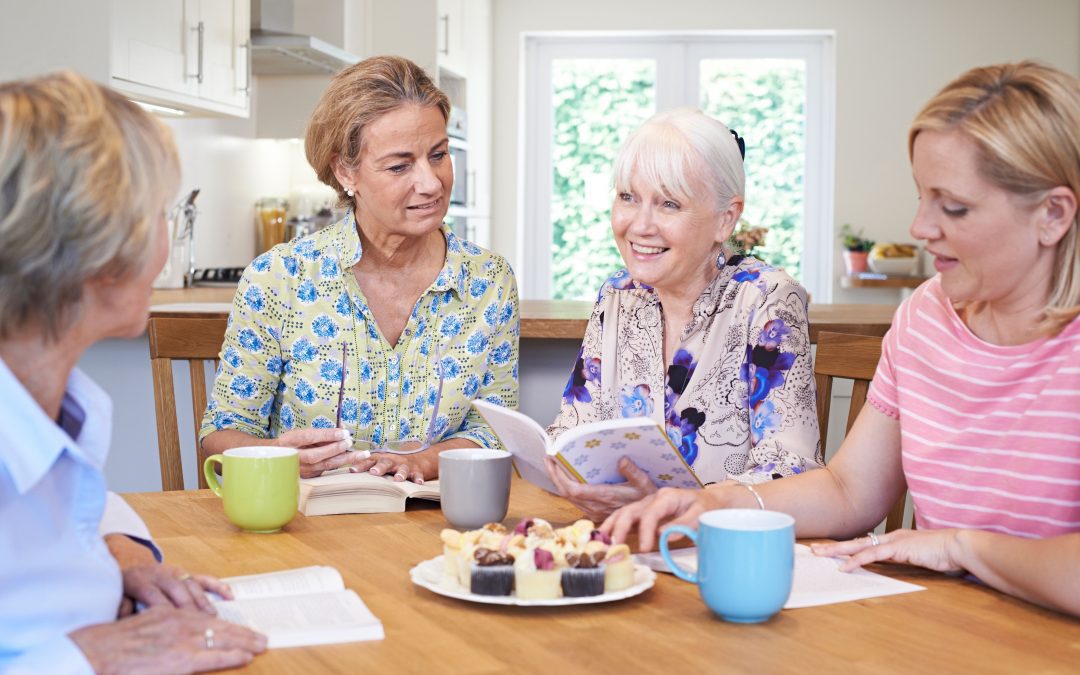 Welcome to my Super Supper Book Club where we merge a book club with a supper club for an evening with friends that combines food and thought (with a few gossipy moments interspersed!)
On the 3rd Monday of each month, I'll give you a summary of a book I've read and really enjoyed. I'll also give you a supper club menu with recipes that are built around the theme of the book. You assemble your friends, give them the book title and dole out the recipes so that everyone brings a dish to the party.
While you're discussing and dining, snap a picture of your event. Post the pic to my Facebook/Instagram pages and enter to win a cookbook for your next dinner party. Sounds like some FUN, yes?!
Here's my first pick for 2020: The Gifted School by Bruce Holsinger
Set in the fictional town of Crystal, Colorado, The Gifted School is a keenly entertaining novel that observes the drama within a community of friends and parents, as good intentions and high ambitions collide in a pile-up with long-held secrets and lies. Seen through the lens of four families who've been a part of one another's lives since their kids were born over a decade ago, the story reveals not only the lengths that some adults are willing to go to get ahead, but the effect on the group's children, sibling relationships, marriages, and careers, as simmering resentments come to a boil and long-buried, explosive secrets surface and detonate.
I loved The Gifted School's relevance to today's headlines. It was dark but hilarious! I urge you to listen to the podcast, Gangster Capitalism once you've read the book. Listening to it is sure to spark even more conversation for your book discussion.
I already cooked up some conversation starters for The Gifted School…
What is the higher education endgame when parents have to compete for quality daycare placement for their babies?
Who is in competition, the child or the parent?
What games are played in the name of educational opportunity?
My inspiration for The Gifted School Super Supper Book Club menu is school lunch. Not the school lunch of our childhood experience. You remember sliding those compartmentalized trays down the waist-high counter in the cafeteria while those sweet kitchen ladies doled out scoops of mac 'n cheese and spoonful's of mushed veggies, don't you?
This menu might find its way to a gifted school dining table. Watch out for the competitive members of your club. Afterall, there is no special school placement or award for the best prepared dish…. or is there?
Super Supper Book Club Menu
A Gifted School
Kale Salad with Strawberries with Goat Cheese and a Nutty Topper
Canvas and Cuisine page 111
Veggie-Filled Meatloaf Muffins
Sunday Best Dishes page 87
Mac 'N Cheese "n Peas
Sunday Best Dishes page 85
Saucy Succotash
Recipe follows
Favorite Fruit Crumble
Canvas and Cuisine page 340
Saucy Succotash
This is an excellent side veggie that goes with most everything. For a full-on veggie meal, serve the succotash over a baked sweet potato with a drizzle of maple syrup over the top!
MAKES 4 SERVINGS
1 tablespoon butter
1 tablespoon olive oil
1 medium zucchini, sliced, about 2 cups
1 large red onion, peeled and diced, about 1 cup
1 large jalapeno pepper, seeded, veins removed, diced, about ½ cup
1 (10-ounce) package frozen corn, thawed
1 (10-ounce) package frozen peas, thawed
1 (10-ounce) package frozen lima beans, thawed
1 (10-ounce) package frozen okra, thawed
1 whole marinated roasted red pepper, diced, about ½ cup
1 (28-ounce) can crushed tomatoes
1 tablespoon Worcestershire sauce
1 tablespoon Creole seasoning
1 teaspoon (or more) hot pepper sauce
½ teaspoon kosher salt
½ teaspoon coarse black pepper
Heat the butter and the olive oil in a skillet over medium heat. Add the zucchini, onion and jalapeno pepper and cook until soft. Stir in the remaining veggies. Pour in the tomatoes. Season with Worcestershire, Creole seasoning, hot pepper sauce, salt and pepper. Simmer for 5 minutes.