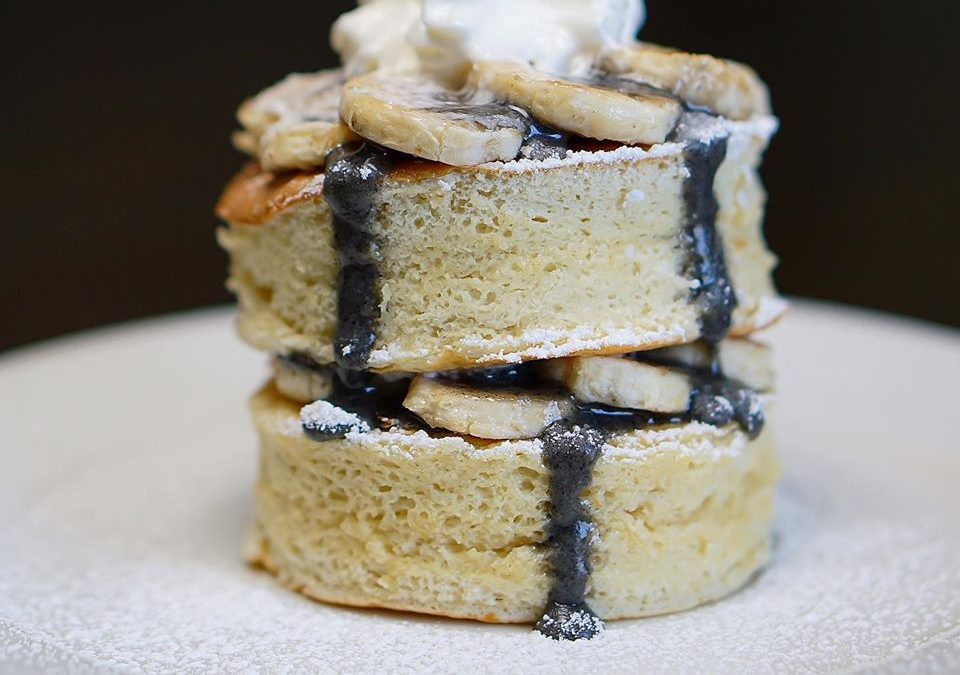 I'm embarking on a new year of writing that celebrate others like me, who LIVE TO EAT! Just such a person is 28-year-old Alex Rold.
Rold takes eye popping, UNREAL, mouthwatering Instagram photos of all his foodie adventures in Atlanta, Georgia. It's not the marketing analyst's day job but perhaps it should be. I know his mother…yet I found my foodcentric cohort on his IG page, @roldinginthe_eats through drool of mouth. Sufficed to say, I was hardly the first one to notice Alex's keen eye for superlative places to eat.
He was featured on Atlanta Eats a little over a year ago, when he said his nosh hobby really took hold and sent him on a photographic tour of the famed Buford Highway – a 7 mile path of restaurants, food halls and markets, that really are a dream come true for anyone with taste buds.
Buford Highway has its own China Town and massive food courts, with stalls that are like a United Nations in food: Korean, Mexican, Vietnamese, Dominican, African, you name it!
"If you're not used to Buford, it can be overwhelming. The diversity you'll find there, sometimes language barriers – it's the best Asian food, best true Szechuan food, I've had in my life. I'm there almost every night of the week," said Rold.
He recommended we all try the numbing peppers at Good Luck Gourmet and Masterpiece. Nam Phuong is definitely a favorite haunt for Vietnamese food.
Rold said his near daily trek down the four-lane highway, stretching from just north of Atlanta (Brookhaven) to Duluth, GA in Gwinnett County, has been the path toward more than just amazing food.
Being food oriented has also been the path toward the best friendships of his life.
"I recognize friends from Instagram on Buford Highway all the time – people I never would have met were it not for our shared love of eating," he said.
Clicking through the IG pages of his fellow Atlanta food advocates, one can find recommendations for the best fried Korean chicken wings, dumplings, tandoori chicken, Pho, tacos, burgers and ice cream.
I, @jorjmorgancooking have followed them all and urge my own food blog subscribers to do the same. The photo below is one of Alex'a Instagrams. It reads:
The Shed Burger – @creekstone_farms grass fed angus beef on brioche topped with homemade bacon jam and smoked Gouda. Served with fries.
If you are looking for similar pics of gorgeous grub, check out his friends on these Instagram pages:
@soupelly_atl
@capturedbywinnie
@foodcationforever
@yukilovesfood
@theyukinator
@eathereatl
@eatingthroughatlanta
@atlbestbites
@whonomsatl
@salut_atl
@thebubblytalk
@eatclickrepeat_
@_liv2luv2liv_
@atlfoodie
In the meantime, here's a list of best international Buford Highway restaurants according to the Travel Channel, and my solemn vow that I will persuade Alex in the near future to join my Super Supper Book Club – because I know he likes to cook almost as much as he loves to go out. Don't worry, Rold. I won't breathe a word of what happened when you invented your own ice cream flavor with limited edition Captain Crunch.
Speaking of gourmet, here's Alex's own effort at making Japanese soufflé pancakes, which he said his New York Times Cooking subscription taught him how to make.
I may feature my own version of these fairy tale cakes sometime in February, and bring a short stack to my next Super Supper Book Club, should we decide to feed and read on a novel like Crazy Rich Asians next.
Ciao
JORJ