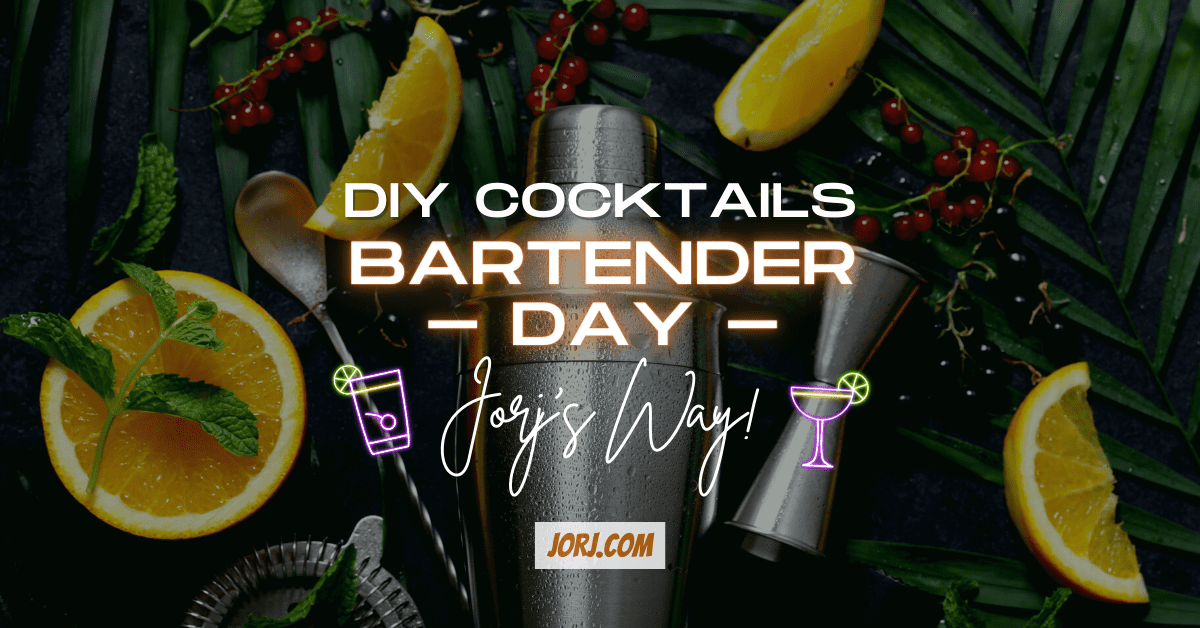 Celebrate Bartender Day Jorj's way with these easy DIY cocktails, perfect for your home entertaining this holiday season! Grab these essential home bar recipes.
Looking to get in the Bartender Day spirit (hee!) but don't feel like heading out to the bar? No problem!
With these easy, delicious cocktail recipes, you can easily make your own cocktails right at home. Whether you're looking for something fruity and refreshing or something boozy and decadent, celebrate National Bartender's Day, Jorj's way!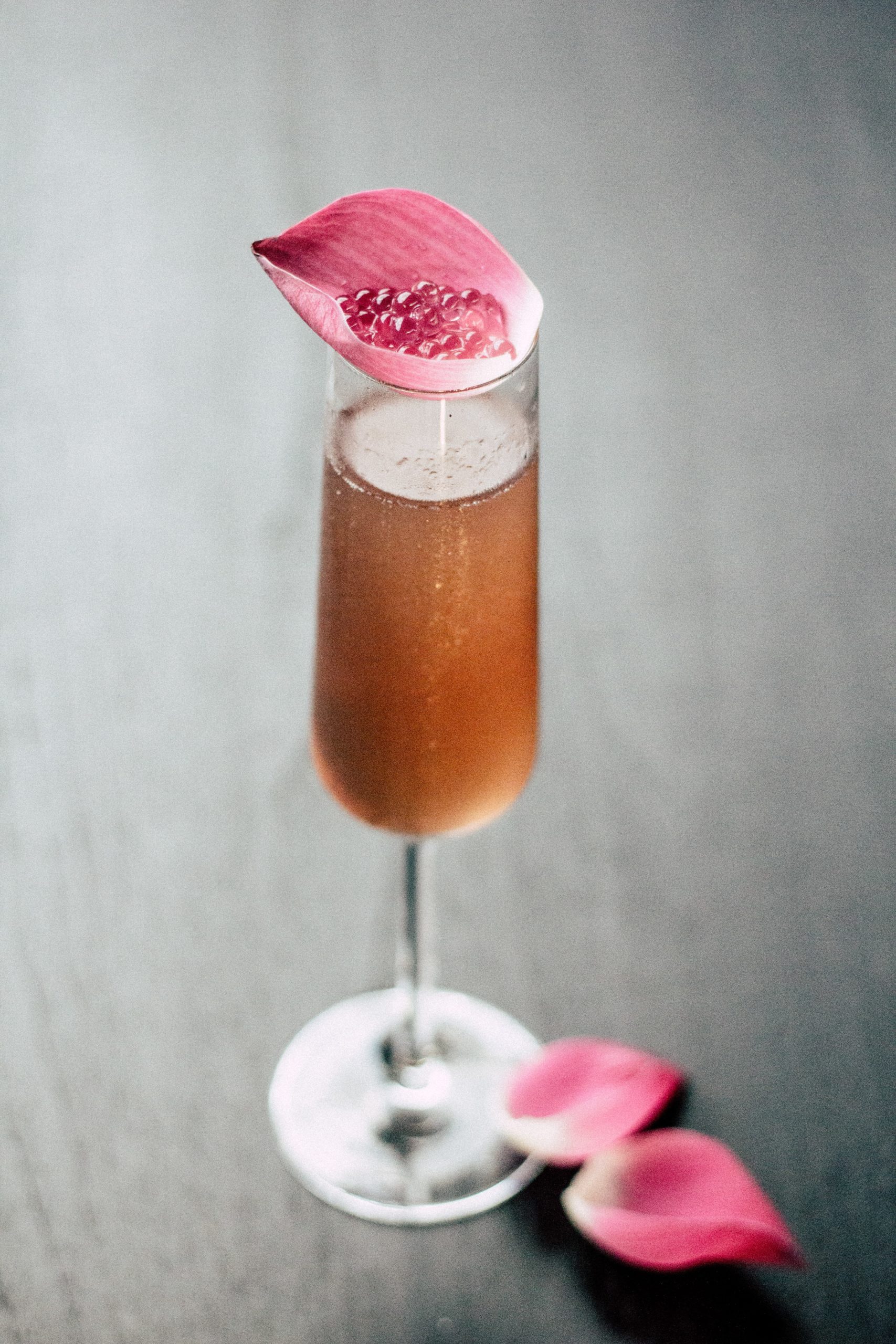 Champagne Cosmo Cocktail
Ingredients:
12 ounces pomegranate juice
2 ounces Chambord raspberry liqueur
Juice of 1 large lime, about 2 tablespoons
1 (750-ml) bottle Champagne
Fresh pitted cherries
Stir together the pomegranate juice, Chambord and lime juice in a pitcher. Pour about 1 ounce of this mixture into the bottom of a champagne flute. Top off the glass with Champagne. Garnish with fresh cherries.
Doreen's Dirty Martini
Ingredients:
2 ounces vodka
½ ounce olive juice
Whiff of dry vermouth
2 to 3 colossal size olives
Fill a cocktail shaker half full of ice. Pour in the vodka and the olive juice. Shake well and set aside. Add a touch of vermouth to a martini glass.
Strain and pour the mixture into the glass. Garnish with olives.
Bonus Doreen Recipe: "Just A Little Something" Black Cocoa Cookies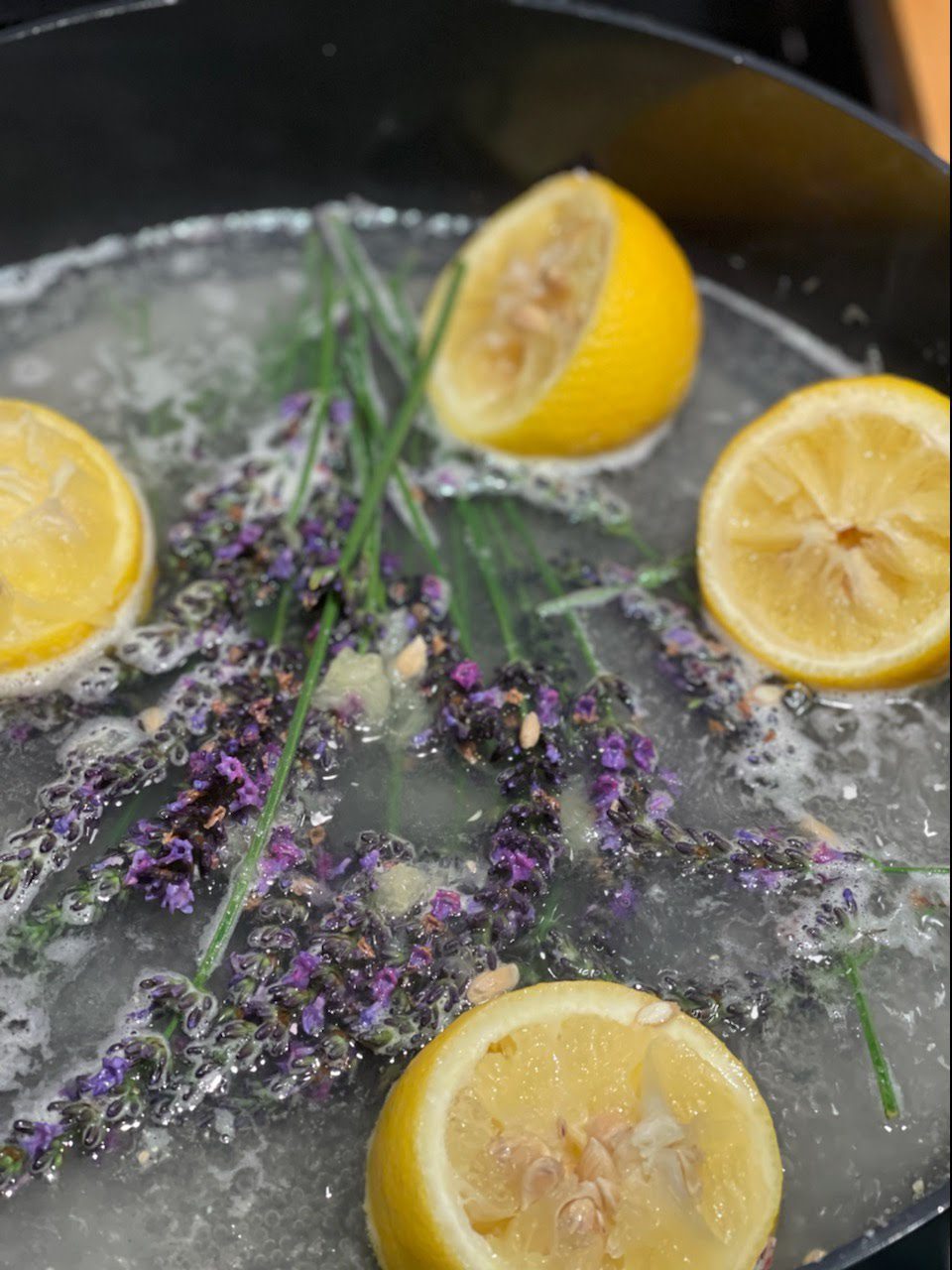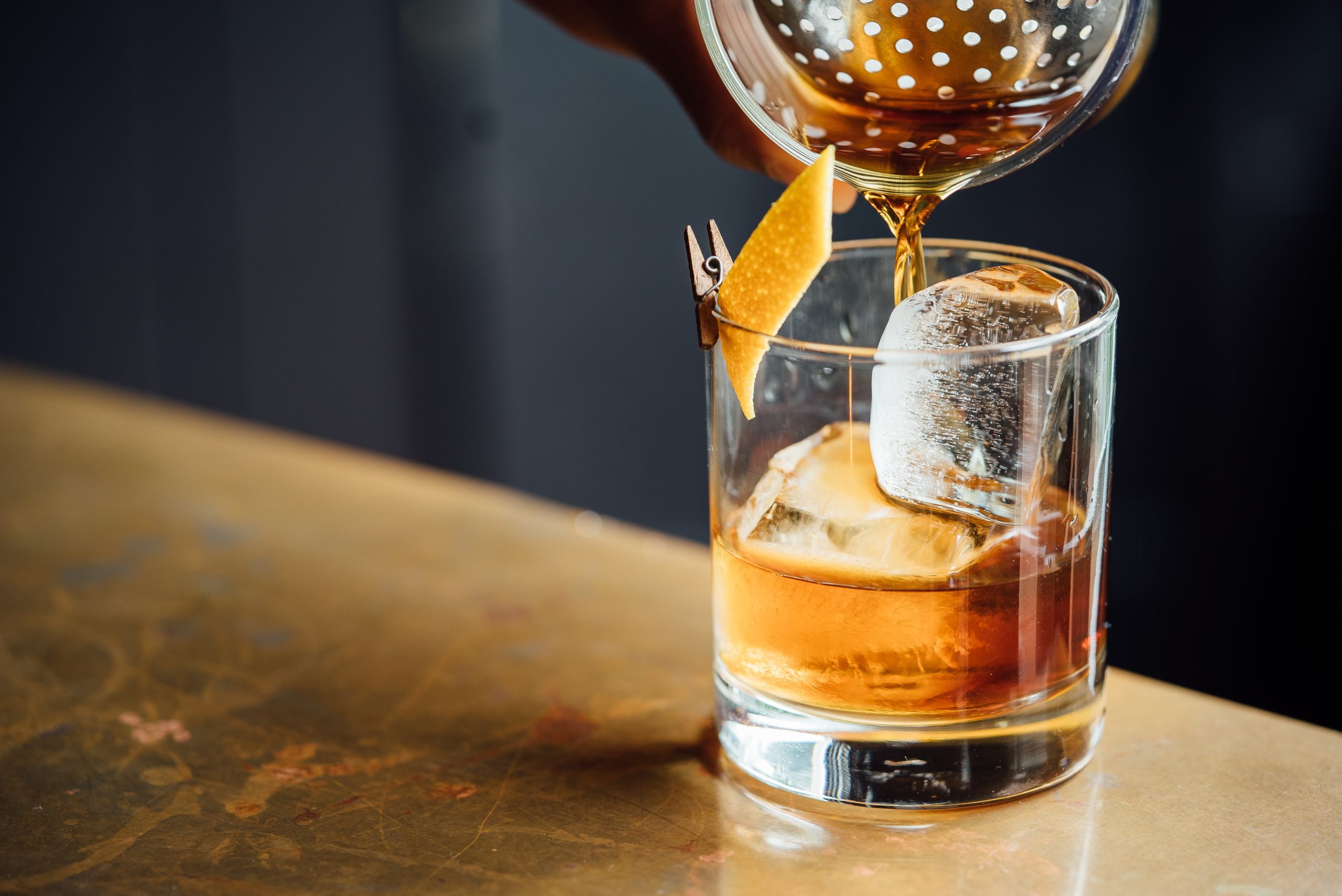 Old Fashioned Bourbon
Ingredients
3 maraschino cherries
Orange pinwheel
1 tablespoon super fine sugar
2 ounces bourbon
Club soda
Place two cherries and orange slice into the bottom of a cocktail glass. Sprinkle with sugar and stir with the back of a wooden spoon to blend flavors. Pour the bourbon over top. Fill the glass with ice. Top it off with club soda. Garnish with the third cherry.
Oyster Shooters
Ingredients:
12 shucked oysters with oyster juice
1/3 cup ketchup
1 teaspoon prepared horseradish
Juice of 1 medium lime (about 1 tablespoon)
12 ounces tomato juice
12 ounces cold Vodka
Drops of Hot Pepper sauce
Place each oyster, with its juice, into the bottom of a tall (6-inch) shot glass (or martini glass).
Mix together the ketchup and horseradish. Place a dollop of this sauce on top of each oyster.
Pour in 1 ounce of tomato juice and 1 ounce chilled vodka over each oyster. Season with additional hot sauce (if desired). Serve cold.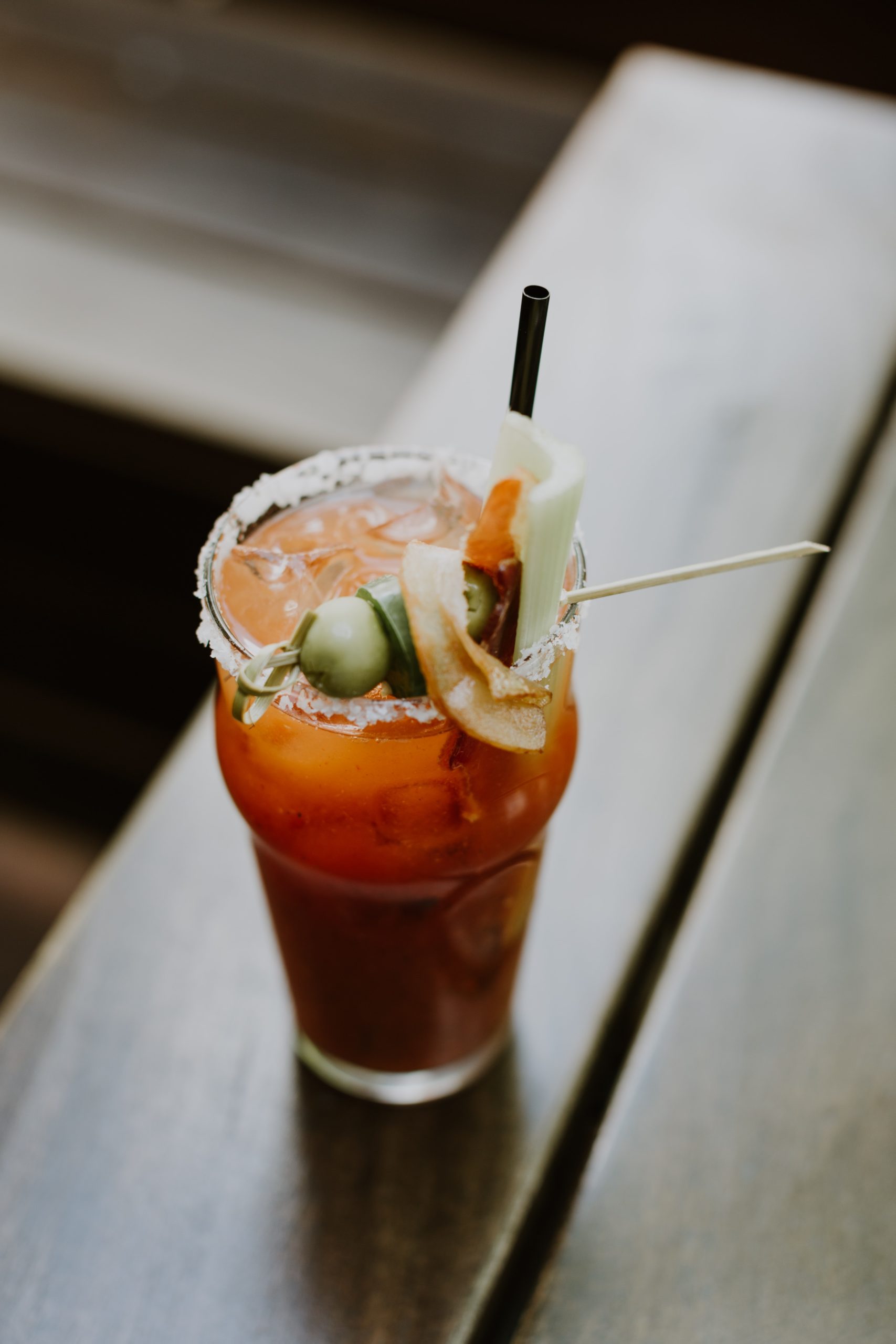 Hair Of The Dog Brunch Cocktail
Ingredients:
12 ounces tomato juice
1 teaspoon Worcestershire sauce
½ teaspoon prepared horseradish
2 to 4 drops (or more) hot pepper sauce
1 whole lemon, cut into wedges
1 tablespoon celery salt
2 (12-ounce bottles) beer
Celery stalks with leaves
In a pitcher, stir together the tomato juice, Worcestershire sauce, horseradish and hot pepper sauce. Rub the rims of the cocktail glasses with lemon wedges. Dip the rims into a saucer containing the celery salt. Fill each glass with ice cubes.
Fill half the glass with beer and top it off with the tomato juice mixture. Garnish with celery stalks.