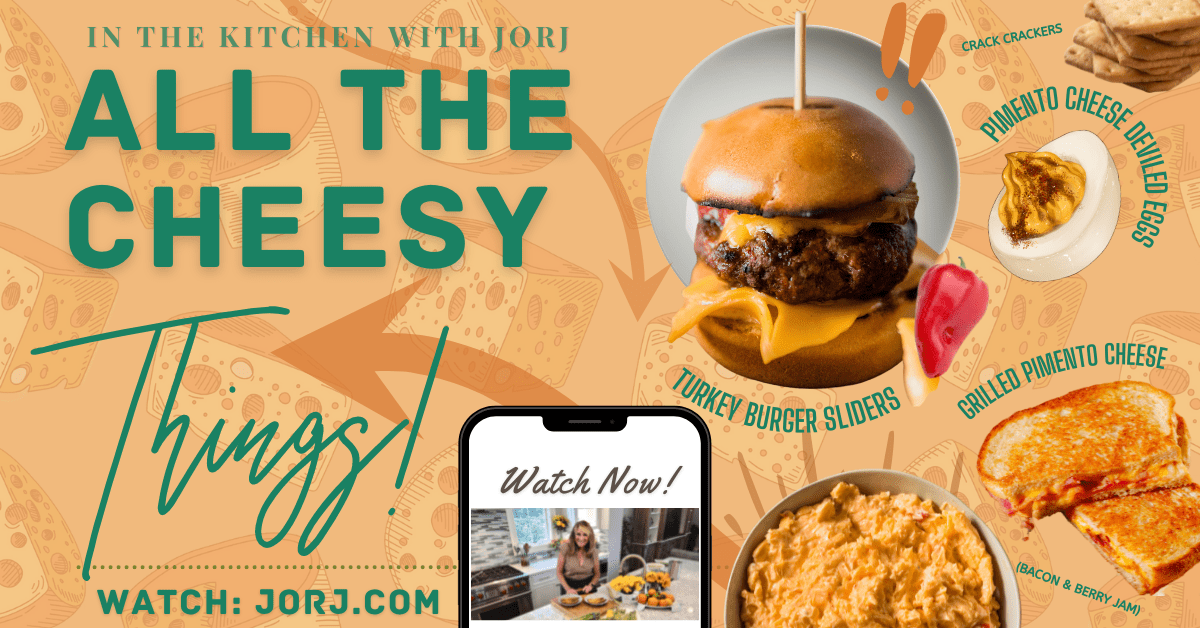 Join Jorj In The Kitchen!
Ready to make a deliciously decadent buffet of cheesy goodness?
Pimento Cheese with Seasoned Crackers
Grilled Pimento Cheese Sandwiches with Bacon and Berry Jam
Really Good Turkey Burgers Sliders with Crispy Shallots and Pimento Cheese
Ham and Turkey Roll-Ups with Pimento Cheese
Pimento Cheese Deviled Eggs
The Art of The Fresh Market
Grab the book that contains my favorite travel adventures, with inspired original artwork by artist Susan Fazio.