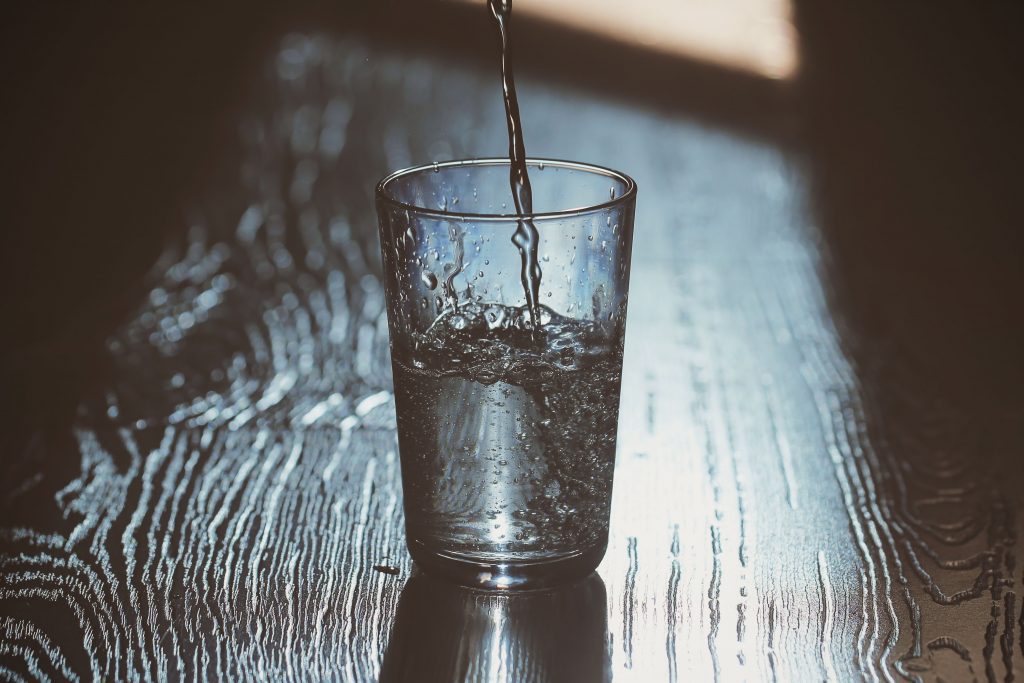 As I look around me and watch the posts on social media during this COVID-19 crisis, I see many of us are stressed by the reality of social distancing and self-quarantining of families. Restaurants are closed and grocery store shelves are picked clean. You can't give your grandma a hug, and it's hard to plan any social event in the future. The situation is entirely unnerving.
S-T-R-E-S-S! Perhaps we can put this into perspective!
Being a Floridian for most of my life, I've weathered plenty of tropical storms and several  full-blown hurricanes. When we lost power, there was no electricity, no refrigeration, no lights, no television, no phone chargers and no air conditioning.
Before the storm hits, you fill up tubs and pots with water, because you will lose water after the storm. That means no flushing of toilets, no hot showers. Grocery store shelves are bare before the storm, and often shut down for days after the storm. Gas stations can't pump gas because they have no electricity. Truck drivers can't drive product to the stores, because they can't get gas.  The longest stretch I've experienced during a storm's aftermath is two and a half weeks. But many have experienced longer.
So, I look at this crisis with my glass half full vision. Yes, I'm quarantined, staying home for (at least) two weeks. But I have running water, an electric stove and fridge, air conditioning, gas in my car and open grocery stores that are constantly re-stocking their shelves. Not too bad. But I do admit, I miss comfortably being in a room with my pals and sharing a meal.
More than this, the unfamiliarity with this crisis adds a different kind of stress. To reduce it, I thought I might give you a couple of basic ideas for food you can cook at home.
Yes, I totally encourage all of us supporting our local restaurants and ordering meals for pick up or delivery. But, let's balance this with cooking at home. You're probably stuck in the house with kids that are driving you crazy by now. Our kids are used to being entertained, and they are looking to you to entertain them.
Instead, let's work together to teach them the skill of cooking for themselves.
After all, they will all go off on their own one day, and this just may be a skill worth learning.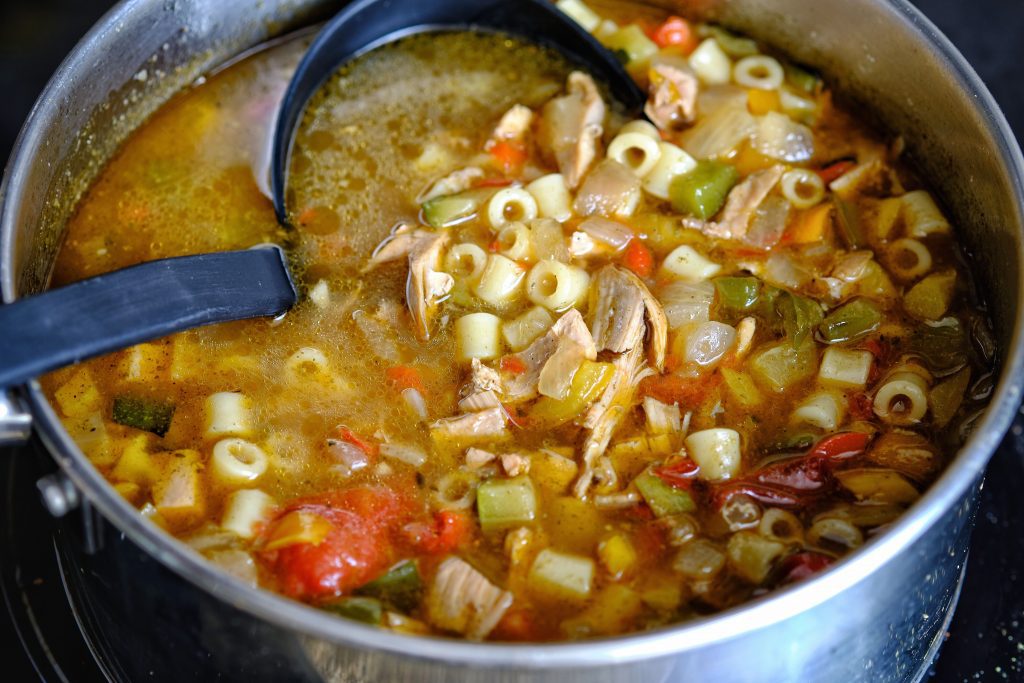 Let's start with a chicken! One of the first items you might want to tackle is cooking chicken soup. Not only is it easy, but you have the benefit of having soup on hand, in case you or your family members come down with the virus.
Soup is nourishing, tastes great when you're sick, and helps to keep you hydrated.
Another plus when cooking a chicken is, you can use leftover meat for other dishes. This soup recipe is just an idea of what's possible…but really, you can USE ANY COMBO of veggies and spices!
Rinse and pat dry your chicken… any chicken. You can use a whole chicken, which is best, or chicken pieces, which are also good. Try to use chicken pieces with skin on and bone in. These pieces will end up moist, and the broth will collect the nutrients from these parts.
Place the chicken in a deep pot. Cover with water. Boom! That's it!!!!
You can add stuff to the pot. Good add-ins are onion, carrot, celery, garlic, ginger, turmeric and herbs like parsley. Basically, investigate your vegetable drawer and grab hold of the least fresh things you can find. You don't have to cut them, peel them or dice them. Just throw them in the pot!
Now you're ready to bring the water to a boil over medium high heat, reducing the heat to medium-low, or just hot enough to simmer what will become the broth.
You can cover the pot with a lid and simmer away. If you uncover the pot, and the liquid has evaporated significantly, add more water.
I usually simmer the soup for 1 to 2 hours, depending on the size of the chicken, or if I'm using chicken pieces. The broth is ready when the chicken is cooked through.
Use a meat thermometer, inserted into the thickest part of the chicken to determine when it is cooked through. You can simmer for longer than this. There are no set rules!
Here's the FUN part. Use a BIG colander to strain the broth into a large bowl. Transfer the HOT chicken to your cutting board and let it cool. You can discard your add-ins at this point!
To turn your broth into soup, I dice up onion, celery and carrot. Using that same soup pot, cook the diced veggies in some olive oil until they are soft. At this point you can add rice if you like.
Pour the strained broth back into the pot. This is the time to season the broth with salt and pepper.
Remove the skin and bones from the chicken. You can dice up some of the chicken and put it back into the soup.
Store the remaining chicken in a resealable plastic bag. I normally dice up the dark meat from the thighs, legs and wings for the soup, and reserve the breast meat for other dishes.
Simmer the soup and continue to season it as you wish. When the rice is cooked (you could substitute with noodles for chicken noodle soup), the soup is ready to eat or store. Store the soup in jars. Cool the soup to room temperature before you put it in the fridge or freezer.
Now, for my Bubba Gump moment…
Take that extra chicken and turn it into chicken and brie paninis, curried chicken and grape salad, chicken and mushroom quesadilla, chicken casserole, chicken Caesar salad, Buffalo chicken dip, barbecue chicken flatbread, chicken and veggie pot pies, chicken tacos, chicken wraps, pulled chicken sandwiches, chicken and black bean enchiladas, chicken and broccoli pasta, chicken lettuce wraps…… get the picture?
Until we get past this Cornavirus nightmare…
My next few posts will be dedicated to simple cooking of simple ingredients. If you have anything you want me to simplify, just let me know.
I wish you good health, and a swift passing of this crisis. But, more than this, I wish you joy in the moment. Finding the joy amid stressful times is hard… but, I know we can do it!