A Chicken Marsala Bowl with savory veggies 🙂
It's the newest rage. Healthy, veggie-filled, great-grained, protein-topped bowls. You can find entire websites dedicated to de-constructing dishes like beef burritos into a bowl of rice and beans, Pico de Gallo, sliced avocado, shredded lettuce, topped with shredded spicy beef and fresh cilantro. It's a Fun way to transform a favorite dish and it's even more fun when you create your own.
You know I must plunge into a new trend, transforming a weeknight standard into an elevated "bowl". I used one of my go-to chicken dishes and the veggies I picked up this week at the farmer's market. There is no standard when you create your bowl. It's just your imagination, your palate and your smile that pulls it off! Give this bowl a try and then let me know when you create one of your own!!
Here's a little preview of what's going in this magnificent bowl of yours! Enjoy!
Carrots roasted to a char taste AMAZING! Use them to top any bowl creation.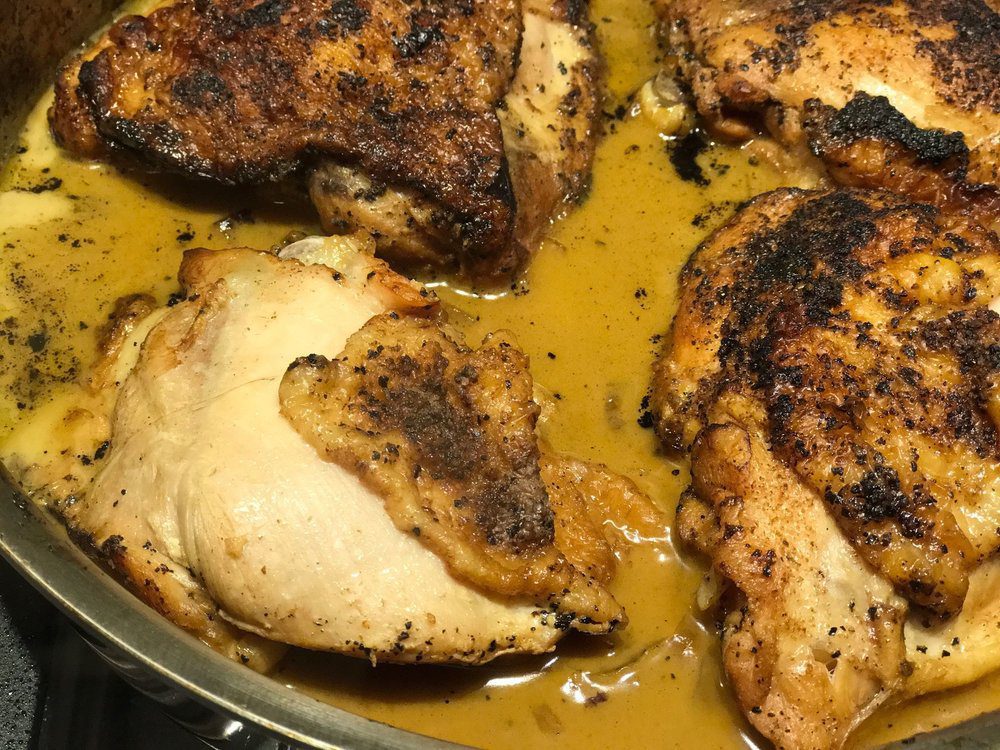 Mmmmm….chicken thighs simmering in a savory sauce…need I say more?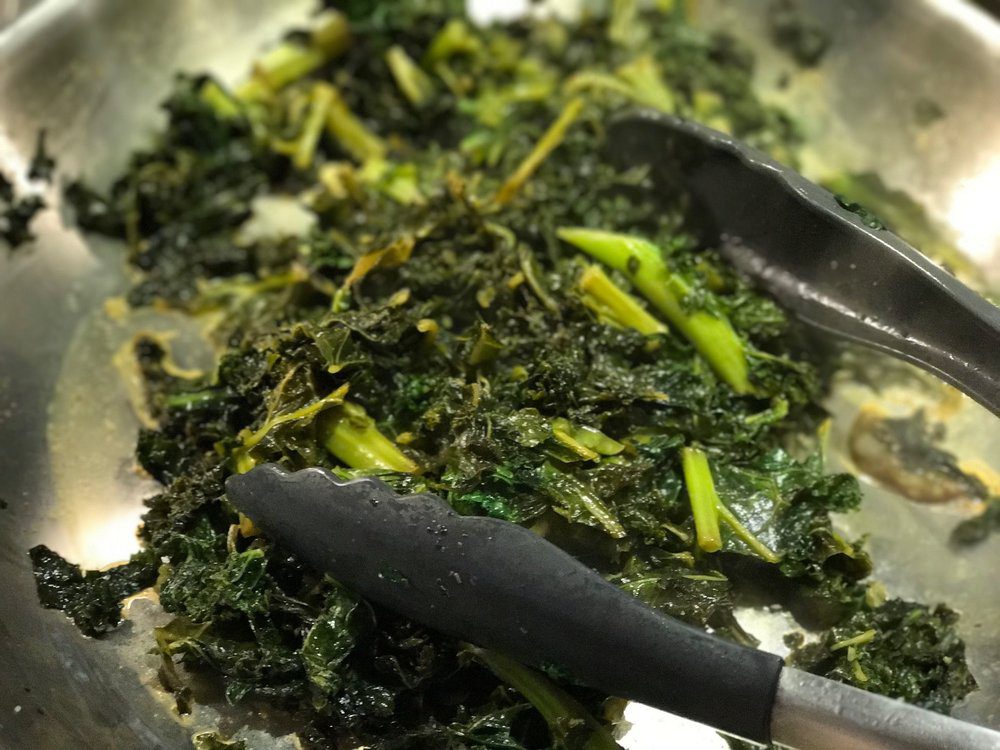 Oh, kale yeah! Make your bowl standout with a deliciously textured super food!
Yummy Japanese eggplant
Chicken Marsala Bowl
With Orzo, Sautéed Kale, Curried Eggplant and Roasted Carrots
Serves 4
30 Minute Cuisine
Lots of different flavors poured into one big bowl full of insanity.
For Chicken:
4 large chicken thighs (or 8 smaller thighs)
1 teaspoon kosher salt
1 teaspoon coarse black pepper
1 teaspoon onion powder
3 tablespoons olive oil, plus more for the veggies
½ large onion, thinly sliced
1 cup Marsala wine
1 cup homemade beef stock, or prepared low sodium broth
1 tablespoon Dijon-style mustard
For Veggies:
8 whole carrots
1 pound kale, about 4 cups, torn
4 small Japanese eggplants, sliced into 1-inch rounds (substitute with 1 small eggplant)
2 tablespoons ground curry powder
2 cups orzo cooked according to package directions
Season the chicken with some of the salt, pepper and 1 teaspoon onion powder. Heat 3 tablespoons olive oil in a deep sauté pan over medium high heat. Place the chicken into the pan, skin side down. Cook until golden, about 4 to 5 minutes. Turn and cook on the second side until golden, about 5 minutes more. Transfer the chicken to a platter. Add the onion to the pan and cook until soft, about 3 to 5 minutes. Pour in the Marsala wine and simmer until most of the wine disappears. Pour in the beef stock and stir in the mustard. Place the chicken back into the pan. Reduce the heat to medium and simmer until the chicken is cooked through, about 20 minutes more.
Preheat the oven to 400°. Place the carrots onto a baking sheet. Sprinkle with 1 tablespoon olive oil and season with salt and pepper. Roast the carrots, turning once until they are well browned, about 20 minutes.
Heat 3 tablespoons olive oil in a skillet over medium-high heat. Add the kale (in batches) and cook until wilted. Season with salt and pepper.
Heat 2 tablespoons olive oil in a sauté pan over medium-high heat. Add the eggplant to the pan. Season with salt, pepper and 2 tablespoons curry powder. Cook until the eggplant is soft and golden, about 5 minutes. Keep warm.
To assemble the bowls, divide the cooked orzo and place equal portions into the bottom of 4 pasta-size bowls. Top some of the orzo with kale. Top the rest of the orzo with curried eggplant. Lay two roasted carrots atop the veggies. Place the chicken on top of the carrots and spoon the Marsala wine over all.