I'm a few weeks early for a Fall vibe, but I'm ready for autumn already 🙂
You're craving a cookie. You run to the panty, mix up a batter, add in all the chocolate pieces and nuts you can find. Next, you scoop them onto a baking sheet and voila… you have a cookie!
Hold your horses! What if you bake the cookie two times? Whaaat!? But why? I'll tell you why. These cookies get a crispy outer crust (with a chewy center!), and hold up to a swim in a deep, dark cup o'Joe! I'm talking about biscotti.
Italian biscotti is a twice baked crisp biscuit, designed to be served for dunking – in coffee or your favorite dessert wine.  When I've got a friends coming over, I love to "roll out the welcome", as you can see in the photos below – check out the ingredients going into this light and fun dessert. It's a little different than your traditional Italian recipe.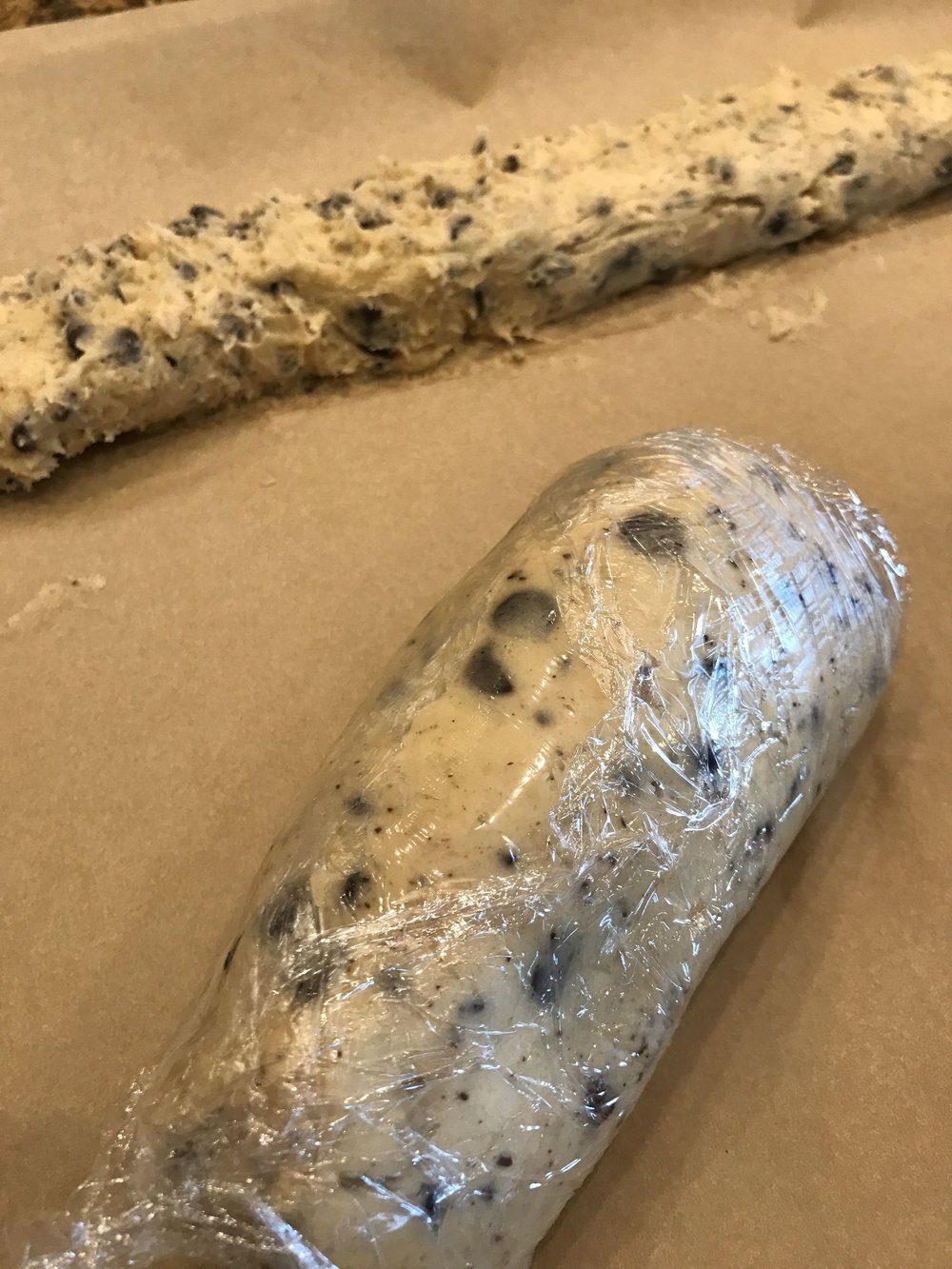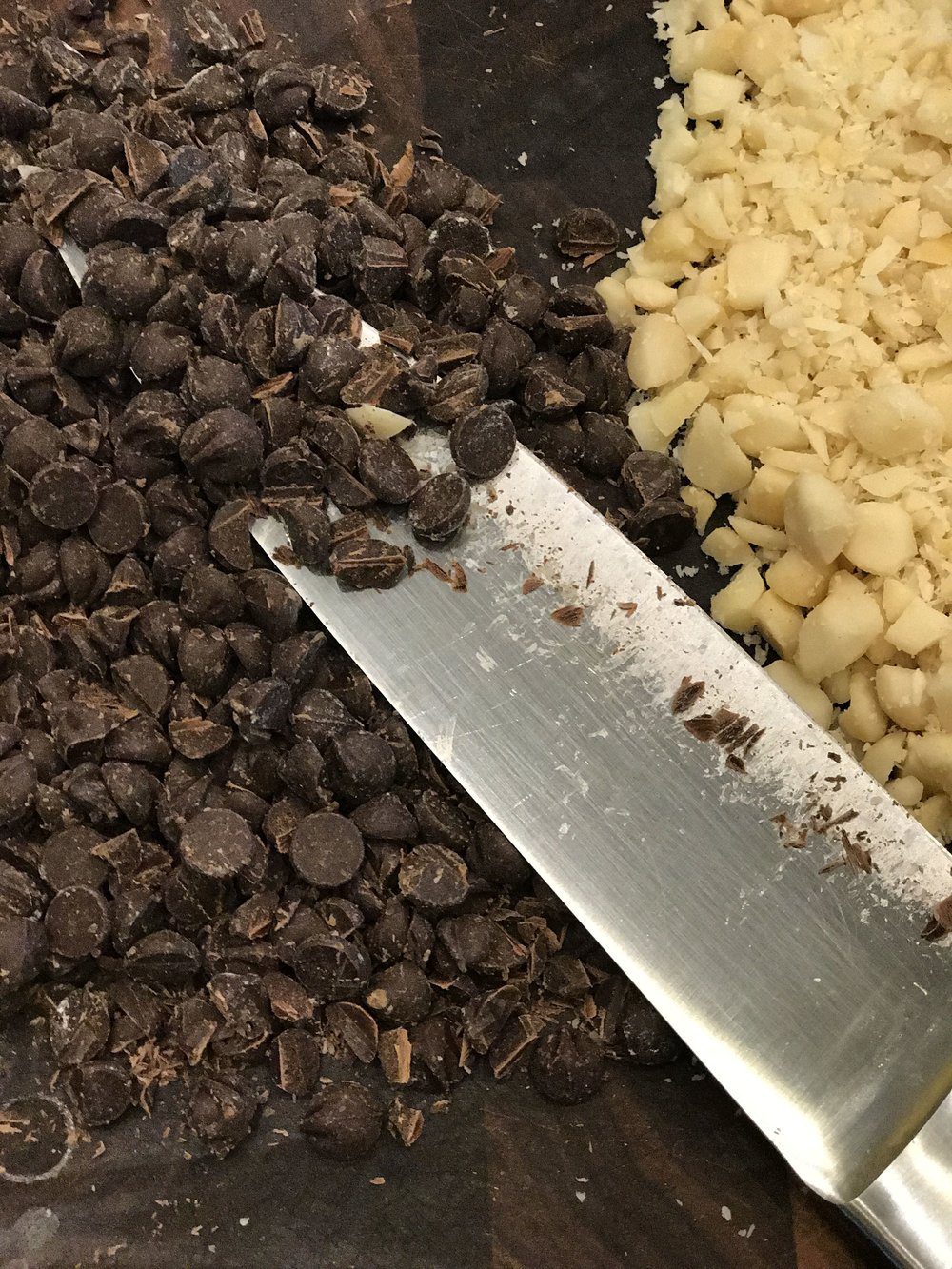 Traditional biscotti is flavored with anise seeds and hazelnuts.  You can make your biscotti even more exotic by dipping the ends into melted chocolate.  Here's one of my favorite recipes from my book Fresh Traditions: Classic Dishes for a Contemporary Lifestyle. I broke it down into numbered steps this time.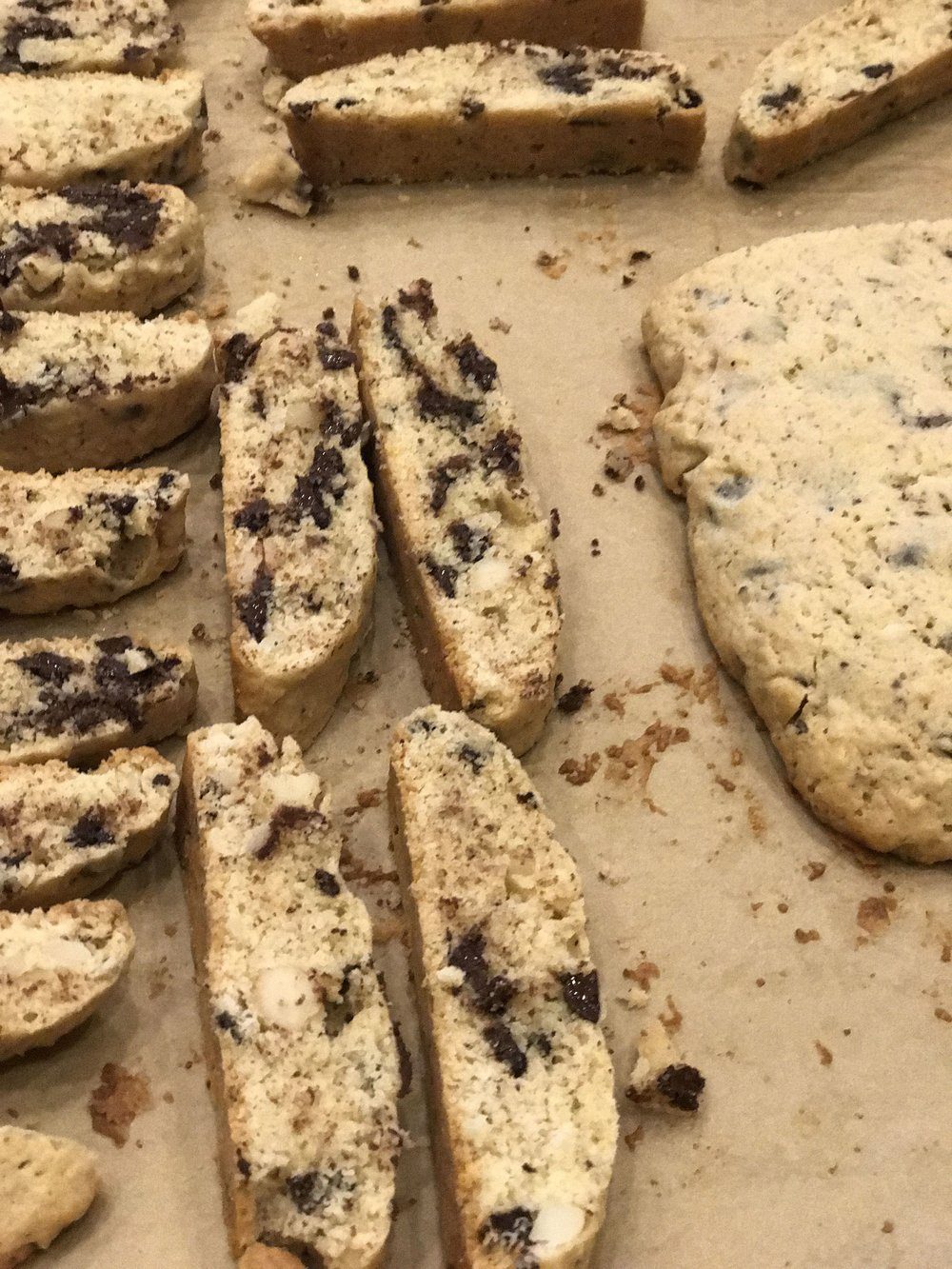 Macadamia and Chocolate Chip Biscotti
Use this recipe as a guide to create your own favorite biscotti.  Substitute your favor nut, white or milk chocolate – or eliminate both and add a tablespoon of your favorite liquor, or a touch of almond extract.  It's all good!
2 cups all-purpose flour
1 ½ teaspoon baking powder
¼ teaspoon salt
¾ cup granulated sugar
½ cup butter, room temperature (1 stick)
2 large eggs
1 tablespoon vanilla
1 cup macadamia nuts, coarsely chopped
1 cup semi sweet chocolate chips
 Preheat the oven to 350 degrees
Whisk together the flour, baking powder and salt
Use an electric mixer to combine the sugar and butter until smooth and fluffy.
Stir in the eggs, one at a time.
Stir in the vanilla.
Stir in the flour mixture.
Stir in the macadamia nuts and chocolate chips.
Divide the dough in half.  Wrap each half in plastic wrap and freeze for 20 minutes.
Remove the dough from the freezer.  Use your hands to form each piece into a log, about 12 inches long and 3 inches wide.  Place both logs on a Silpat (or parchment) lined baking sheet.  Bake until golden brown, about 20 minutes.  Remove from the oven.
Reduce the oven temperature to 300.  Cool the logs for 15 minutes.  Use a serrated knife to cut each log into diagonal ½-inch slices.  Lay the slices onto the baking sheet.  Bake until the biscotti is golden and dry to the touch, about 30 more minutes.
Yield:  3 dozen
Preparation Time:  20 minutes, plus refrigerating the dough and 1 hour total baking time