This blog is posted with World Water Day in mind, March 22, 2017
I love to get involved in philanthropy because I find that the more generous I am, the more I learn about the world – and the more fun I have! Case in point, I sponsored a friend on her fundraising walk for South African women, through Care.org. On the tails of this global effort comes Word Water Day, created over 20 years ago by the United Nations. Water Day is held annually on 22 March as a means of focusing attention on the importance of freshwater and advocating for the sustainable management of freshwater resources. While my friend raised just shy of her goal, she was still proud, acknowledging:
At first, a small amount seems inconsequential, but then again…any amount of money or awareness raised means something. Every full bucket is filled with many drops!
The CARE Walk benefited women and girls who lack easy access to fresh water. Every day they lose time from work and school, setting off on foot to find and carry home around five gallons per day. The walk, my friend told me, averages about 10,000 daily steps for these women – that's about five miles! The fundraising campaign was called #WalkInHerShoes. For a week, my friend walked in solidarity with the people of South Africa, toting back gallons of water. Along the way, she learned several things; among them: doing this gives one more toning and weight building results than you can get at the gym; that she and her fellow Westerners are incredibly lucky, and last but not least, African cuisine is darn good!
Just to mix things up, and carry a suitable amount of weight back on one of her journeys, my friend walked to a South African grocery and café in Ft. Lauderdale, called A Meal in A Pie, and had them pack an order of traditional Bobotie – to go!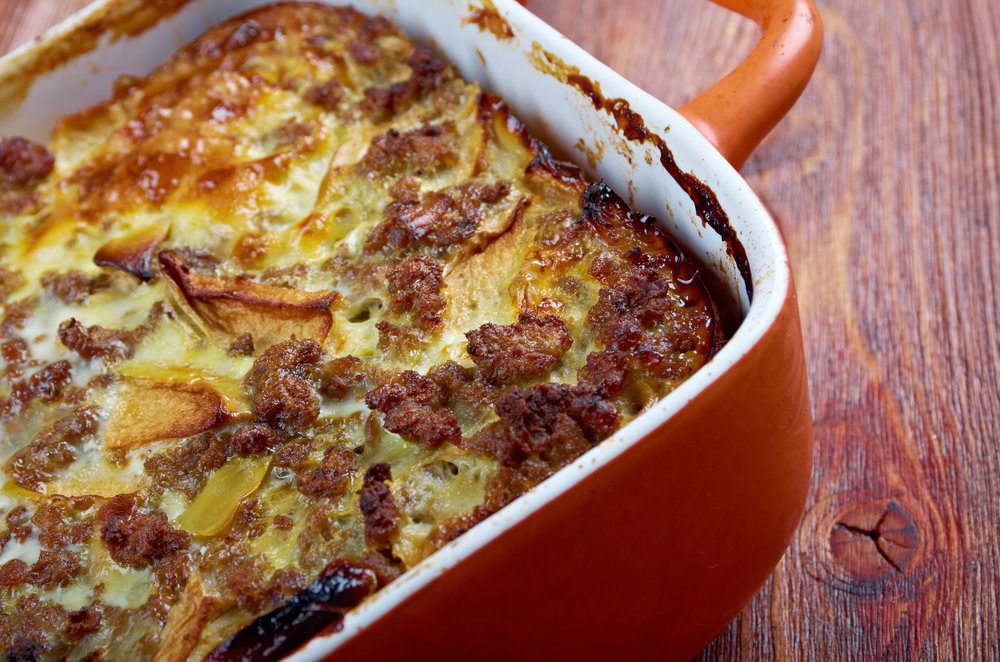 Bobotie, pictured above, is a classic in South Africa – it's both savory and sweet, and so delicious that my friend tells me her pie did not make it home intact. If I have any South Florida friends reading this post, you can easily check out this grocery store, near Oakland Park and Lauderdale-by-the-Sea. Again, it's called Meal-in-A-Pie, and is tucked away in a beachy neighborhood. There is no website, but I'm told the food speaks loudly enough for itself.
You can also get DELICIOUS herbal rooibos tea there – it's so sweet, the honey aroma of it lingers long after the kettle is drained.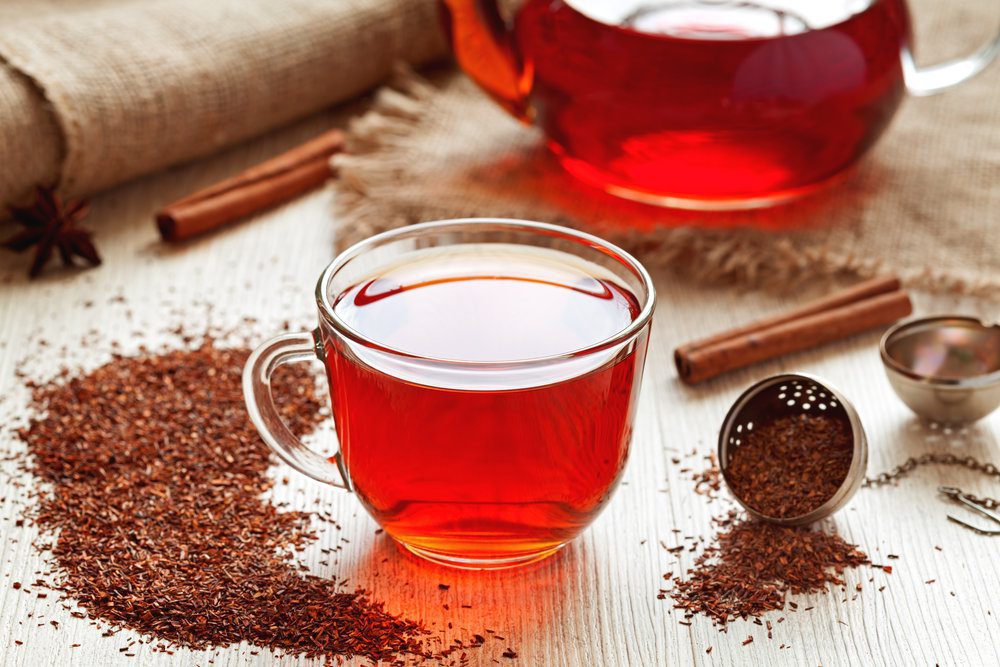 So much of South African cuisine is blended with Great Britain's. In Bobotie, imagine, a shepherd's pie with the sweet tang of chutney, and the yummy crunch of almonds. In this recipe for Bobotie, I found that you can swap the apricot jam with my own recipe for apple chutney.
Tea time is just marvelous with apple chutney slathered on club crackers. You read it here first! But if you don't want to do any of the work to taste South Africa, there's always BOMA restaurant at Disney's Animal Kingdom Resort. Further south, there's a four star South African restaurant, called The Big Easy that just opened in the Brickell City Centre of Miami. I'll keep an eye out for Anthony Bourdain! Cheers, and here's my recipe for chutney.
Jorj's Apple Chutney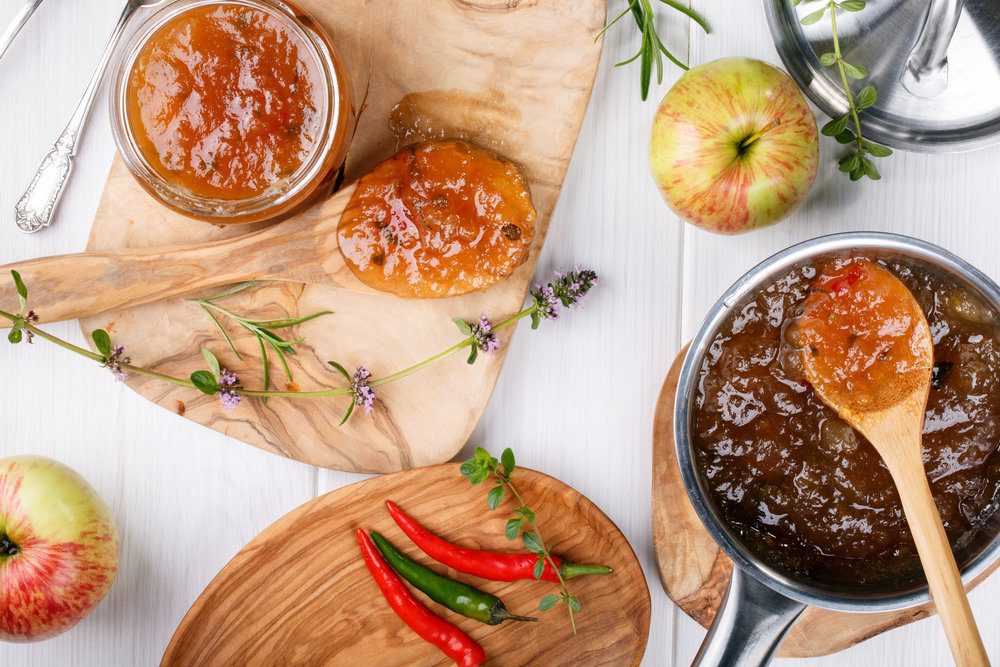 12 small apples, peeled, cored and diced, about 8 cups
2 small white onions, peeled and diced, about 2 cups
1 (4-inch piece) fresh ginger, peeled and grated, about 4 tablespoons
2 cups orange juice
1 ½ cups cider vinegar
2 cups brown sugar
2 teaspoons ground mustard
½ teaspoon ground red pepper
1 tablespoon kosher salt
1 ½ cups raisins.
Place apples, onions and ginger into a large pot. Add the OJ, cider vinegar, brown sugar, mustard, red pepper and kosher salt.
Bring to a boil over medium high heat. Reduce the heat and simmer, stirring occasionally until most of the liquid is absorbed, about 45 minutes.
Stir in 1 ½ cups raisins.
Store in an airtight mason jar and keep in the refrigerator once opened. The chutney should last as long as the jellies and jams you may have in there.