I've got a crystal ball ya'll. I saw these food trends coming from a mile away. Heck, I saw them coming from an organically run farm acre away. It seems that 2017 is all about getting back to the basics, and chefs trying a whole lot harder to please us. They are not only altering their menus, but altering the whole look and feel of the dining experience. Food trucks aren't the rage they used to be, but simmered down into chef driven casual concepts that steered millions toward street fair foods. If we can enjoy it all in a hot bowl, on a kebab, or at a communal table under a string of patio lights, we love it. As many as 2.5 billion people a day grab dinner on the go, and have developed a taste for dinners like poke bowls and Pho soups. More on that in a minute.
I think I just heard the dinner bell ring.
Food halls are a big part of the 2017 menu — where specialty food purveyors convene in an open air market to offer high-end menu items in a casual atmosphere; think the Morgan Street Food Hall & Market (no family relation, unfortunately) in downtown Raleigh. I summer in North Carolina every year, and I'm so busy in my own neck of the woods (up in the Blue Ridge Mountains), I haven't tried this out yet. The fairs and festivals in Watauga County define the seasons for me, and show up on my plate in more colors and flavors than I can keep up with. A beautiful example is the autumn festival, Valley Crusis — which takes place in the mountian town of the same name. I blogged about the apple butter at that fair until it resulted in a great big cake!
Lots of coastal cities have places just like this one in Wilmington, NC, lined up and down with delicious restaurants and food shops. Go on a quest to see them all!
In the USA, we can get inspired just about any time of year. The fairs and festivals scheduled for 2017, all over the nation, help a foodie capitalize on the hottest culinary trends of the day: donuts with crazy yummy fillings, house made artisan ice cream, ancient grains with names like "forbidden rice", sea food loaded bone broths, the Vietnamese know just how to tinker with, so you feel deeply satisfied. There are more African and Meditarranean flavors than ever before in our food. We're curing our meats with ethnic spices, and that restaurant in the art district has a waiting list because of the housemade sausage. Heirloom vegetables and hyper local ingredients are taking over our plates — it used to be a big deal for a chef to use Produce he grew himself. Now this concept is simply par for the course.

The news is great for the younger, less discerning palates too.
More and more restaurants are appealing to children, making sure their sandwiches are on whole wheat, unrefined bread. Your favorite venue, I feel safe in assuming, is getting ready to ditch the name brand condiments on the table in flavor of (sorry, Freudian slip), homemeade ketchups, sauces and salsas. 2017 will bring us new cuts of meat, using heritage breeds meats. I thought, being a Floridian where some of our food trends are slow to materiliaze let alone catch up, that there wouldn't be such a thing. I was wrong. A quick check revealed heritage meat farms in Tampa and South Florida, where pigs and chickens live off the land, rather than a bag of feed.
Before I PHO-get to mention it…
Aren't these Poke Bowls GORGEOUS?
Before I go, I want to leave you with Pho and Poke bowl recipes and ideas. Pho is a delcious bone broth soup that has pretty much sustained the entire continent of Asia since the dawn of man. It got hot in America all of a sudden. You can watch a video of an award winning chef making it right here on All Recipes.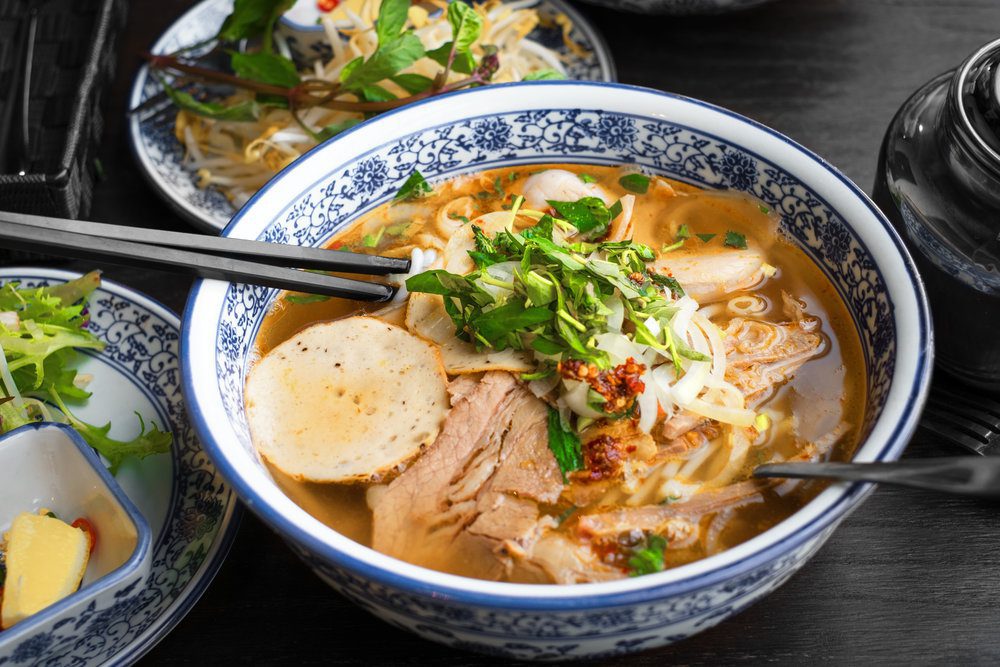 Just be sure to gather ingredients, like beef bones, sirloin, star anise, fresh ginger, cilantro, rice noodles, bean spouts and ever loving handfuls of cancer fighting onions.
For the Hawaiian poke bowls…these usually feature fresh cuts of ahi (raw tuna), mixed with sesame seeds, shallots and other savory items. I found this awesome vegetarian version.
It's all a lot to digest, I know — I'll be washing it down with a tall glass of gourmet lemonade, which has changed a lot since the first World's Fair when people started buying it on the regular. We're all about filtered lemonades now, with only the purest ingredients — and a refreshing take that folks are willing to pony up just as much for, as a peek at the bearded lady. Welcome 2017. I'll take seconds!