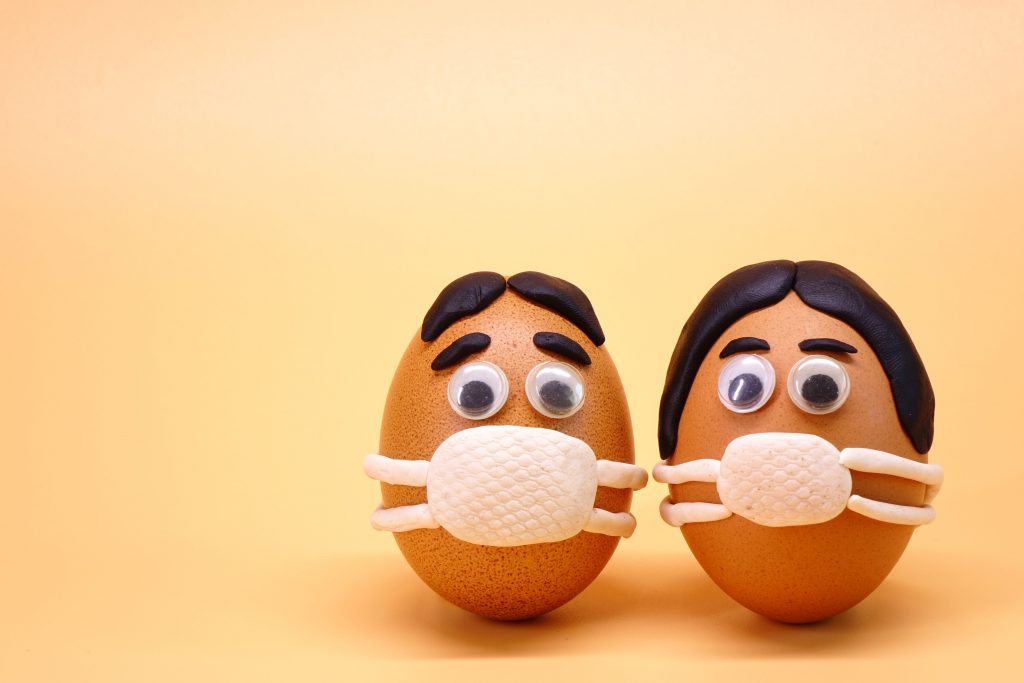 The egg is a perfect food, full of protein and loaded with nutrients. It contains zero sugars, no carbs, and they're cheap! You can build an entire meal plan around an egg, a super food offering 6 to 8 grams of protein at only 70 calories per yummy oval.
To make perfect scrambled eggs…
Break two eggs into a bowl. Use a fork to break the yolks and stir together with the whites. Beaten eggs will be pale yellow (You don't want to see any of the yolk or whites). Now, melt a tablespoon of butter in a skillet over low heat. When the butter is melted and foamy, pour in the eggs.
Use a wooden spoon or spatula to gently stir the eggs, creating small curds. This will take a while, about 3 to 5 minutes. You want soft, silky eggs. While you are stirring, you can season with salt and pepper.
If you like your scrambled eggs cooked more well done… just cook them longer! Now that you have perfect scrambled eggs, what can we do with them?
Well, I happen to enjoy creamy French style eggs, garnished with chopped tomatoes and chives. This oldie but goodie recipe was adapted from two recipes in my lifestyle cookbook Gorgeous: The Sum of All Your Glorious Parts.
It's an incredibly versatile dish. If you don't have chives, no worries! Use chopped bacon or any veggies you have on hand for a scrumptious veggie scramble. I love to wake up in the morning and say "Bonjour" to this style of eggs because I love the toast part, and creaminess the sour cream and butter lend the taste.
Bon appetite my friends! And don't forget that in these chaotic times, eggs can be hard boiled, fried, beaten and added as luscious curds in soup, made into soufflés, or added to a malted egg cream dessert. Just save a few for Easter, when we'll likely still be hunkered down.
Life can still be EGGScellent!
Creamy French-Style Eggs
Garnished with Chopped Tomatoes and Chives
serves 2
20 minute cuisine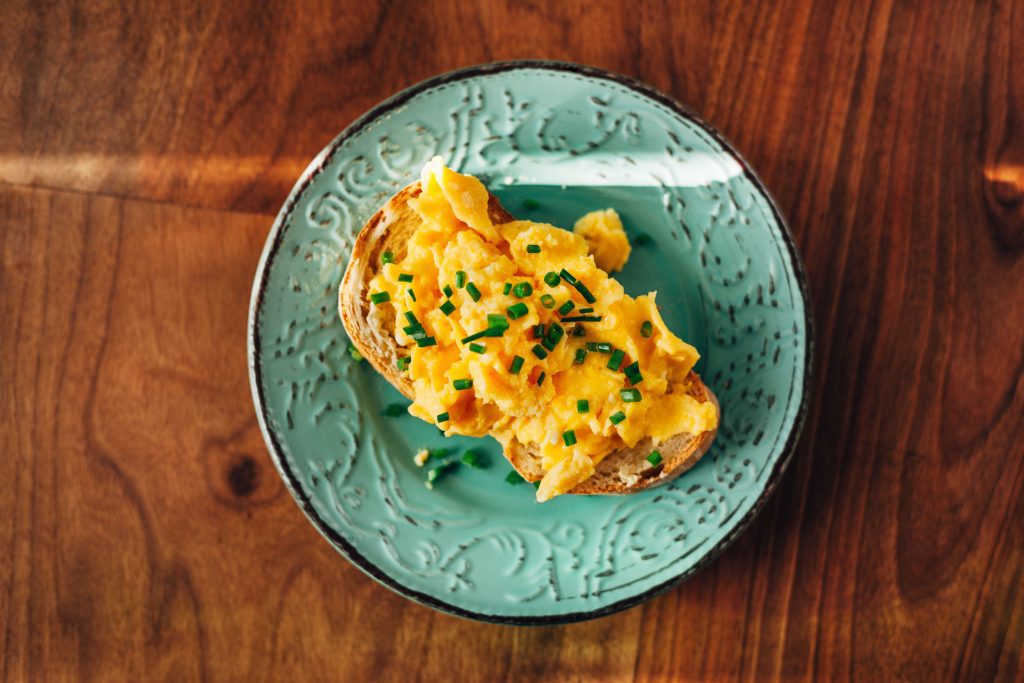 4 large eggs
2 tablespoons heavy cream
½ teaspoon kosher salt
½ teaspoon coarse black pepper
1 tablespoon butter
1 tablespoon sour cream
2 slices Your choice) bread, toasted
1 medium plum tomato, seeded and diced (about 2 tablespoons)
1 tablespoon chopped fresh chives
Crack the eggs into a bowl and beat them with a fork. You want a pale, frothy mixture. Stir in the cream. Season them with some of the salt and pepper.
Melt the butter in a pan over medium-low heat until melted and frothy. Pour the eggs into the pan and stir. I like a wooden spoon for this. Continue stirring until soft curds form. Transfer the eggs to the toast slices. Garnish with chopped tomato and chives.
Overboard Tip:
For another topper, consider topping these eggs with a bit of caviar, or perhaps some capers. Instead of tomatoes, try peppered strawberries for garnish. Cut the stem from the strawberry and cut it in half. Dip the cut side into course pepper. It's yummy!