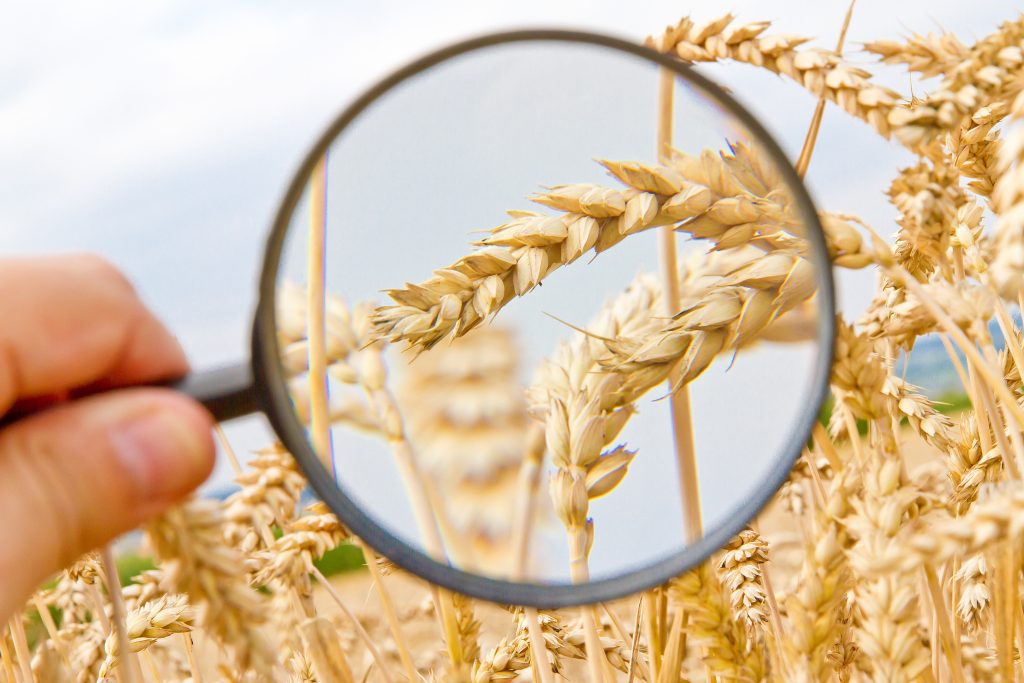 After the Lysol, tp and hand sanitizers evaporated, certain food staples started to get sparse. I can understand milk and eggs vanishing, but I was somewhat surprised when bags of flour disappeared.
Then, the lightbulb went off. Flour makes bread. Baking bread is all about saving your sanity.
There is something about mixing, kneading, shaping and baking that says, "you're home, you're safe, life goes on."
People who don't even eat bread, are baking bread. So, bye, bye all-purpose flour! Just as I was thinking about converting to almond or coconut flour for my baking needs, an email from Carolina Ground popped into my mailbox, letting me know they are open and ready to ship!
Carolina Ground, in the Asheville, NC area is a mill that links the farmer, miller and baker. They use a cold stone milling method to grind locally grown grains into several varieties of flour. I ordered (you can too!). The flour shipped, and cookies were my first task.
And then…. as I was deep diving into my pantry, I found half a bag of King Arthur black cocoa. In the new normal and with so much time on my hands, I decided to experiment with my good-old chocolate chip cookie recipe, and modify it into a mucho decadent chocolatey, chocolate chip cookie. Boy did I knock it outta the (virtual) park.
Here's the magic ingredient that makes 'em so good: black cocoa and brewed coffee! Together, they bring out the dark chocolatiness of these cookies.
I used Carolina Ground's Trinity Blend, which is a combination of hard wheat, soft wheat and wrens Abruzzi rye for the flour component. Yes, there's a hint of orange in these cookies. Which also brings the chocolate flavor forward. It's a mish-mosh of ingredients that just works!
You can substitute regular cocoa for dark cocoa powder if you like, but again, when you have the time on your hands to fill with baking, why not splurge a little and support our local farmers (and treat yourself) by purchasing from Carolina Ground?
BUT HERE'S THE MOST IMPORTANT "BITE" OF INFORMATION
Take half of the cookies and share them with someone that might not have the time to bake; someone spending their time protecting you and me!
Ridiculously Chocolatey Chocolate Chip Cookies
Makes 3 dozen
30 minute cuisine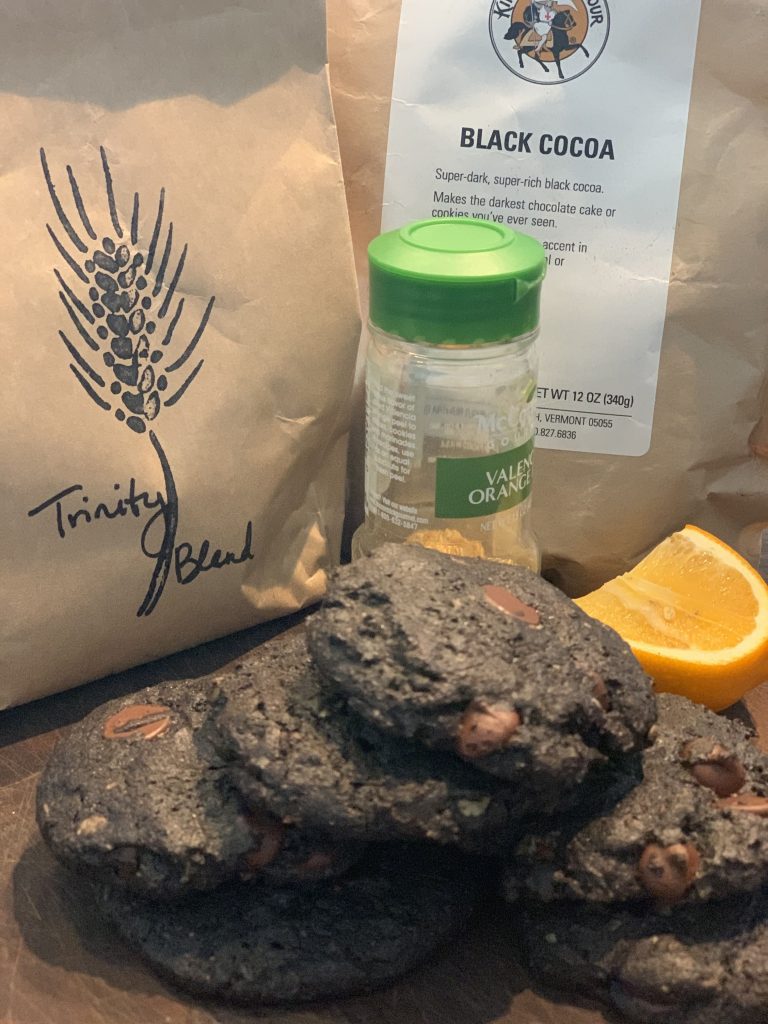 2 cups flour (un-bleached all-purpose is fine)
½ cup black cocoa powder
1 teaspoon baking soda
1 teaspoon kosher salt
1 teaspoon dried orange zest
2 cups shortening (don't judge!)
¾ cup granulated sugar
¾ cup brown sugar
2 eggs
¼ cup brewed coffee
1 teaspoon orange flavoring
1 cup old-fashioned rolled oats
1 (12-ounce package) dark chocolate morsels, about 2 cups
Preheat the oven to 375°. Whisk together the flour, cocoa powder, baking soda, salt and orange zest in a bowl. Use an electric mixer to combine the shortening with the sugars until fluffy. Mix in the eggs, coffee and orange flavoring. Mix in the flour in three additions. Mix in the oats and then the chocolate chips.
Line baking sheets with parchment paper. Use a medium (about 2-inch) ice cream scoop to measure batter onto the sheet. Use your immaculately clean fingers to flatten the cookie dough balls into disks. Bake until the top of the cookies spring back when touched, about 12 to 14 minutes.