Summer camp canceled? Enter CAMP NANA! Create a memorable experience for your troop, starting with these scones. Click to skip to the recipe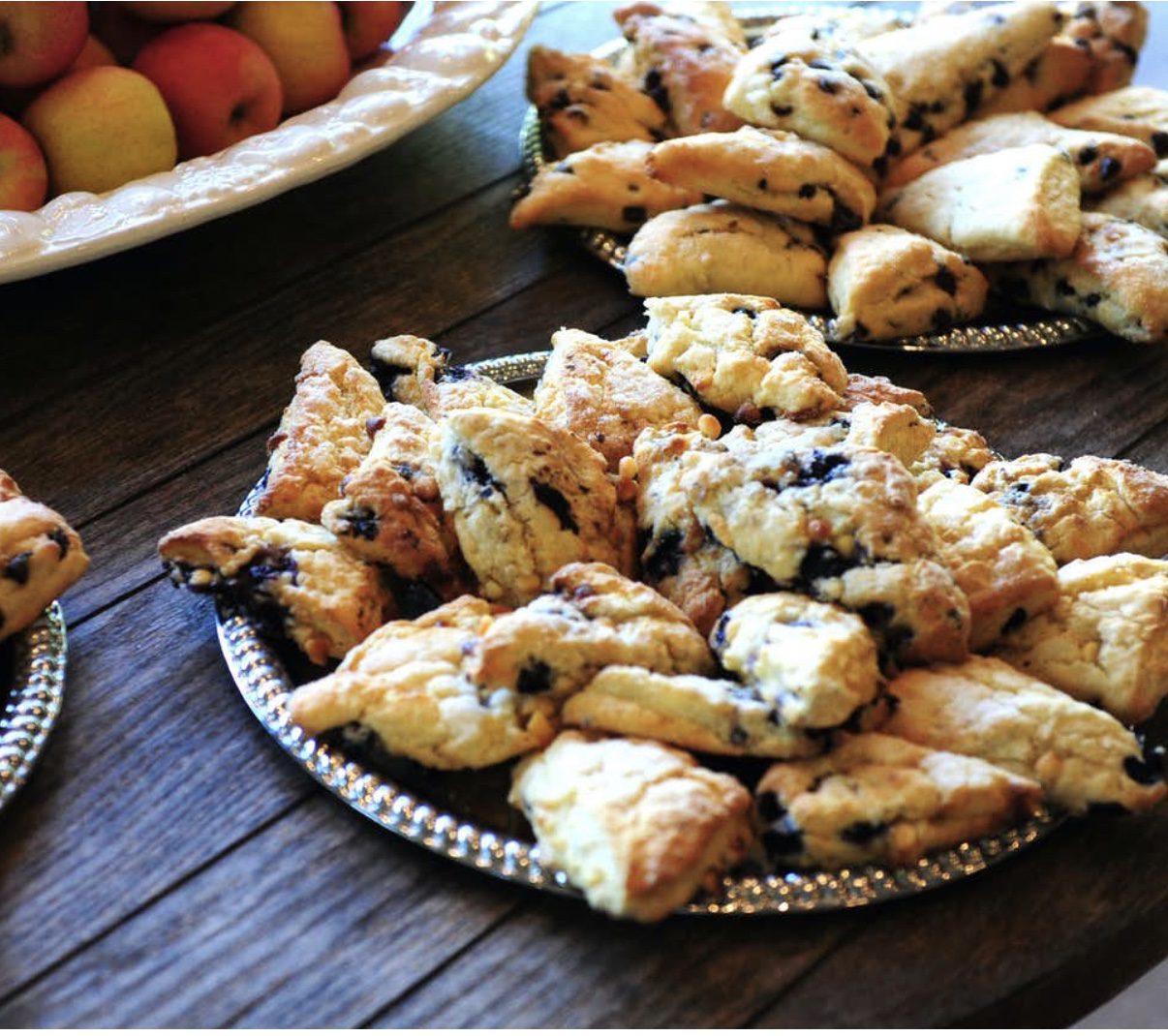 There are so many tragedies of COVID 19, serious and heart-breaking tragedies. 
The helplessness of what we can and cannot do to protect ourselves and the ones we love is a full occupation. 
In our hearts, I know we're all struggling to come up with ideas that make things just a little bit better for those around us. 
My "Nana" moment came when my granddaughter was informed that her beloved camp, Camp Greystone tucked away in the Blue Ridge Mountains, announced that they would be closed this summer.
She and all her fellow campers (and their parents) were devastated.  
In so many ways, summer camps are a rite of passage; The child leaves her family nest and flies to what will become her flock of friends, counselors, and influencers. Growing through this process allows the girls to make independent choices in activities, faith and meditation, what they wish to eat, and most especially the selection of summer friends who are destined to be friends throughout their lives.
Out of this disappointment, Camp Nana was born! 
Just a few of her closest friends were invited to our camp. Our activities included hiking, a ropes course, a thoroughly harrowing tubing trip down a river in a lightning storm (email me for details on that one!), and a fully active haunted house. 
The crafts were candle making, bath bombs creating, jewelry designing, making fresh pasta, and learning to grill pizza. 
After all….It was MY camp! It was an action-packed adventure.
In trying to fit the traditions of Camp Greystone into Nana Camp, I replicated their recipe for Opening Day Scones and offered them to the campers upon their arrival. 
These simple biscuits are light and airy and can be filled with either chocolate chips, berries, or oats.
They are delish and I kept them coming all through camp. 
Perhaps inviting teens for a camp adventure is not on your agenda this summer. 
But, if you dig deep and put on your thinking cap, perhaps you can come up with something special to do for a friend or family member that needs a smile. 
Can you?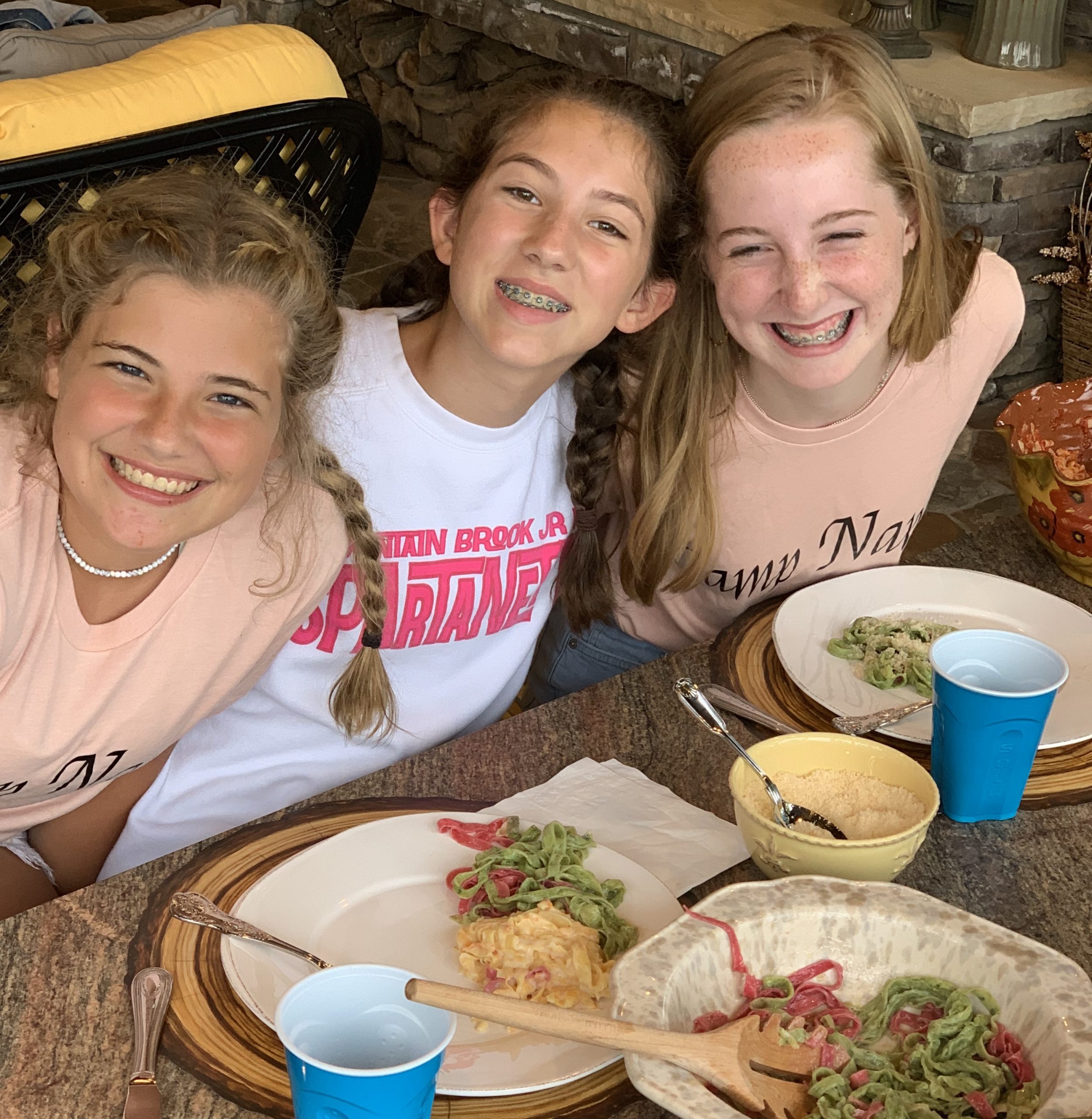 Camp Nana: Famous Camp Greystone Scones Recipe
This is the recipe for the famous Camp Greystone opening day scones. The campers are greeted with these on the first day of camp. The parents are given some to take on the trip home and then hustled out the door. It's a camp tradition that has met with success for generations.
Ingredients
1 ½ cups unbleached all-purpose flour
½ cup granulated sugar
½ teaspoon salt
2 tablespoon baking powder
½ cup heavy cream
½ cup sour cream
½ cups mini chocolate chips
Yields:  Makes about a dozen 3-inch round scones

Time:   20-minute cuisine (10)
Preheat the oven to 375°. Place the flour, sugar, salt, and baking powder into a bowl. Stir in the cream and sour cream until the dough just comes together. It will be a sticky mess!
Transfer the dough to your floured work surface. Press the dough into a 2-inch rectangle. Sprinkle the chocolate chips onto the dough. Fold the dough over the chips to combine. Press the dough out to a 1-inch rectangle. Use a three-inch round biscuit cutter to form the scones. Transfer these to a parchment paper-lined baking sheet. 
Bake the scones until they are just beginning to turn golden on the edges, about 10 to 12 minutes.