Cinco de Mayo may come but once a year, but Taco Tuesday is forever! Discover new twists on old favorites from my recipe archive.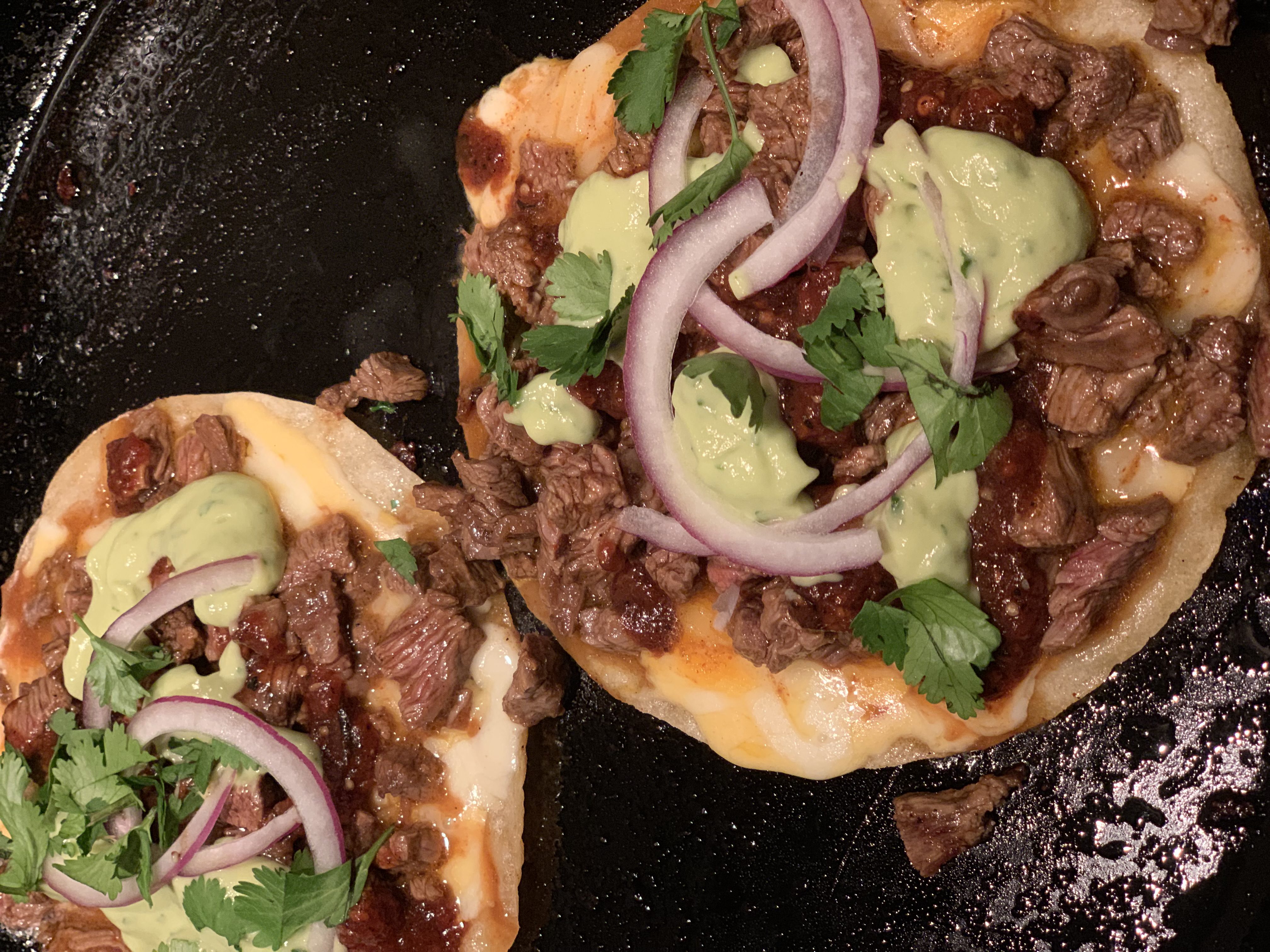 Mexican-American dishes are a welcome addition to your kitchen's menu any day of the year.  Savor these Cinco de Mayo specials today and as new Taco Tuesday favorites!
Easy Mexican Street Corn, Skillet Style
No fresh corn? No problem. The recipe produces results that are super savory with the right amount of tang, even with frozen or canned kernels!
Steak Tacos With Tomatillo-Ancho Chili Sauce and Avocado Cream
Chili seasoned meat drizzled with spicy red and creamy green sauce, garnished with fresh herbs make this street food taco an elevated Cinco de Mayo treat
Pico De Gallo The Green Goddess Way
This green goddess chunky pico de gallo sauce is absolute perfection on a pork-filled burrito, or in a bowl of rice and beans – or simply weighing down a tortilla chip.
Grilled Guacamole
Serve on nachos, as a condiment on fish or chicken, or…how about frying a tortilla in oil for just a couple of secs.