The absolute best thing about living in the South is the barbecue. Slow-roasted, smoked, seasoned, sauced it's all just delicious! Just riding down the road you spy place after place after place, touting their version of the best barbecue in town. You can't possibly eat at every mom and pop, checkered table-clothed, pass-the-pickles restaurant that there is, but if you are like me, you just might try!
Sometimes, you have a barbecue craving that just can't wait. It's a desperation kinda thing! You long for the twang of the sauce, whether it be molasses-thick, or vinegary tart. The meat has to be sliced thin enough, or perhaps just thick enough with crispy brown edges that snap in your mouth. The bun is soft, the cole slaw piled on top and yes…. you might just have a side or two of hush puppies to go along with your cue.
Want to know how to get that slow-roasted, barbecue flavor at home, in just under an hour? I have a secret. Please don't give me away to any of the locals, because this just ain't a bit authentic, and we know how important traditions are in these parts. But, it will work just fine – especially if you are in another part of the country, and just can't go on down the road to satisfy your hankerin' for Southern-style barbecue.
Slow Roasted Pork Tenderloin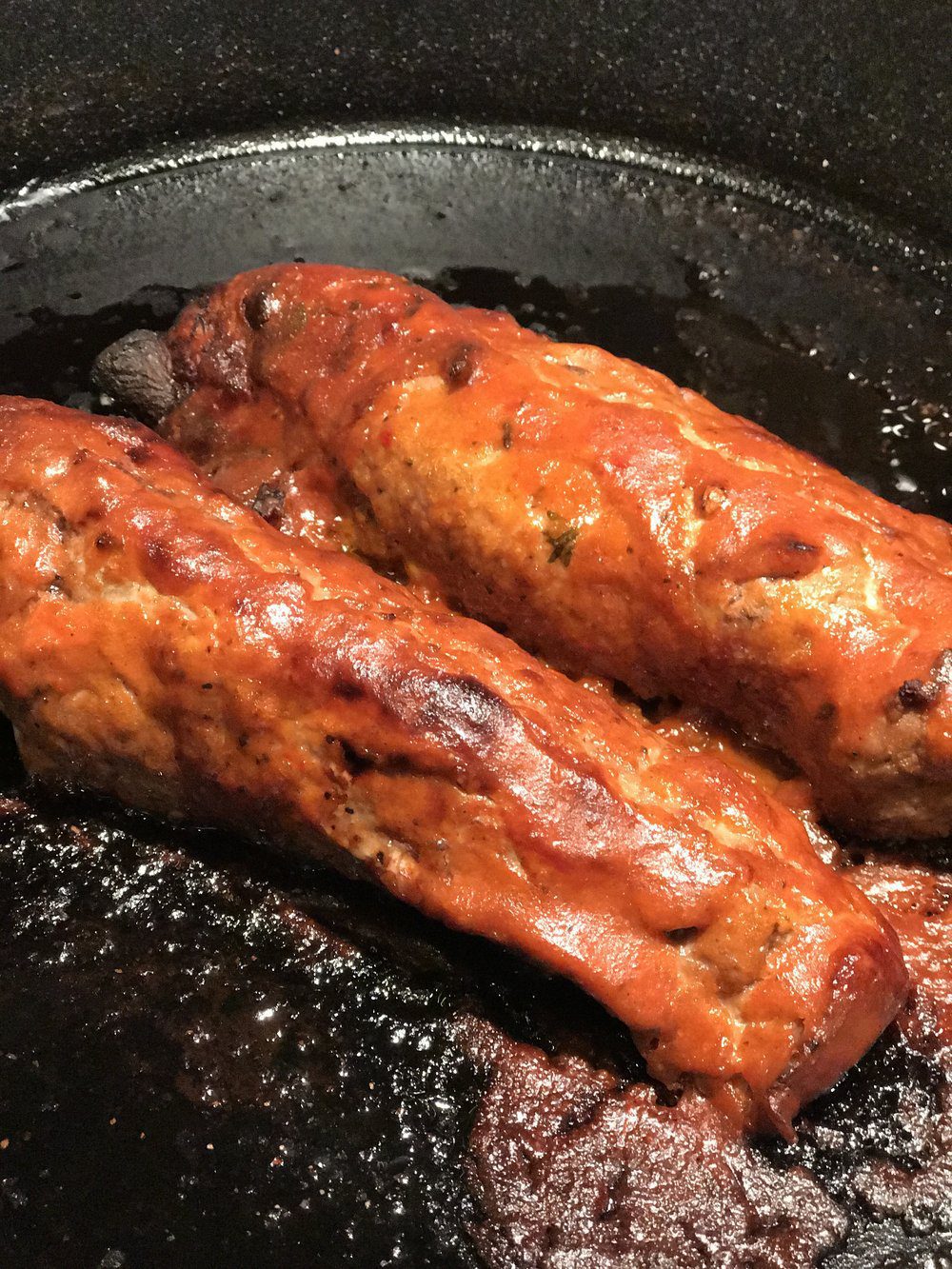 A video of making this magic is coming to Youtube soon!
Serves 6 to 8
60 Minute Cuisine
3 tablespoons bacon fat (substitute with a combination of butter and olive oil)
2 (1-pound) pork tenderloins
1 tablespoon prepared steak seasoning (substitute with a combination of garlic salt and onion salt)
1 teaspoon kosher salt
1 teaspoon coarse black pepper
1 cup barbecue sauce
For Sammies:
6 to 8 soft hamburger buns
Cole slaw
Pickles
More sauce!
Preheat the oven to 300°. Heat the bacon fat in a cast iron skillet over medium-high heat. Season the tenderloins with steak seasoning, salt and pepper. Place the tenderloins into the hot fat (it will spit back at you so be careful). Brown the pork on all sides, about 5 minutes. Use a pot holder to place the skillet into the oven. Roast the pork for 45 minutes. Carefully remove the skillet from the oven. Pour 1 cup (or more) barbecue sauce over the pork. Return the skillet to the oven and cook for 15 minutes more.
Remove the skillet from the oven. DO NOT forget to use your pot holder! Cover the meat with aluminum foil and rest for 10 minutes. Transfer the pork to your work surface and slice. Pile sliced pork onto the buns. Top the meat with extra sauce, cole-slaw and pickles. Yee haw!!