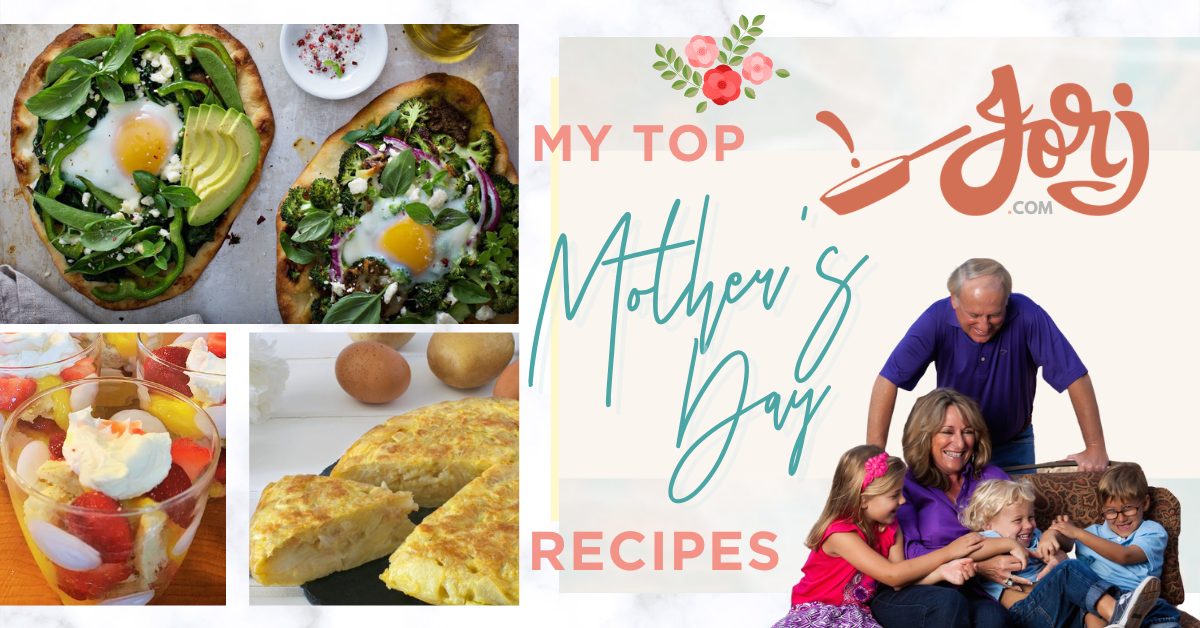 It's Mother's Day, and I have just the (fool-proof!) plan for your at-home celebrations. These dishes don't skimp on thoughtful details but are quick and easy to prepare with all of the kiddos!
No matter what they call you (or how many times they shout your name), when they call for mom, they are calling out of need.

"Mom, where's this…"
"Mom, can you believe she did that?"
"Mom, tell him to stop touching me!!!"
"Mom, I can't find…………….."

Well, on this one Sunday in May, we Moms don't need to have all of the answers.

In fact, it may be the only day of the year when you can reply, "Ask your father," without ending your marriage in the process.
Let me help get your Mother's Day morning (or noon or Saturday before!) inspired with a few of my favorite recipes that are easy enough to prepare, absolutely perfect to share, and will definitely show your care.

Ask your family to whip these up or make it a group activity!

When life gives you lemons…..Make lemon curd! You can spread lemon curd on your English muffin, swirl it in the center of a pound cake, whip it into a mousse, transform it into ice cream or make lemon curd parfaits for a light, airy, and bright spring dessert.
Here's my make-it-at-home version of breakfast pizza that's easily prepared, and tastes just like the one from the market. It's just a little slice of breakfast heaven!
This is the recipe for the famous Camp Greystone opening day scones. The campers are greeted with these on the first day of camp. The parents are given some to take on the trip home and then hustled out the door. It's a camp tradition that has met with success for generations, and one I am always excited to recreate with my granddaughter.
Say, "Hello" to DOUGHNUT Muffins! Get everyone into the act when making these delicious treats. My grandson Sammy LOVES donuts and has got in on the fun: Little ones can brush the warm butter and sprinkle the toppings and the older kids can stir the ingredients together and wash up the bowls! 
There are so many savory breakfast classics, but this one is something special.  In Spain, it's just a tapa, but in my house, it can be breakfast, brunch, and even dinner! Try this potato torte and pair it with sangria for an authentic experience. 😉